Reviews Verisure Smart Alarms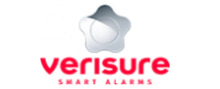 Are you looking to increase security at your home? Would you like to ensure your family is safer and protected? An alarm system – even the most basic one – is better than none. With sensors at key entrance points, homeowners can be alerted to would-be intruders and can take action to protect themselves and their family. With CCTV cameras now found on nearly every street in the United Kingdom, crime is still something that needs to be addressed and not taken lightly. A monitored alarm system is the best bet, as these companies can send out guarded units to protect homeowners and families. Which company do you choose? One such company is called Verisure Smart Alarms. Are they reputable? Are they reliable? To know that, you need to read customer reviews from actual customers who use this company's services.

About Verisure Smart Alarms
Verisure Smart Alarms was founded in 1988. It operates as part of the Verisure Group, which has a presence in 16 countries, employs 18,000 staff and serves 3.2 million customers. As a monitored alarm systems company, its systems incorporate 2 types of detectors and allow customers to even manage their own security system in their home or business from any location through their smartphone app called My Verisure. They have 32 branches across the United Kingdom from Bristol, Edinburgh, and Leeds to Newhaven, Sheffield, and Wolverhampton. Verisure Smart Alarms' products send alarm system signals from their wireless devices to the Alarm Receiving Centre (ARC). If an alarm goes off, the company will contact the homeowner or key holder and if necessary will dispatch a guard response unit. Verisure Smart Alarms offers customers 24-hour protection.

Products and Services of Verisure Smart Alarms
Verisure Alarm Systems offers a 45-second response time once an alarm is triggered for their Alarm Receiving Centre to contact the homeowner or key holder. All devices feature an SOS button for emergencies. All devices also carry a lifelong warranty and customers can make use of 24-hour technical support. They offer alarm products for flats, for villas, for apartments, garages, detached houses, and even sheds. For businesses, customers can choose from alarms for commerce, for offices, warehouses, shops, and for premises. Devices available from Verisure Smart Alarms are Alarm Control Panels, PIR motion sensors, Smart Key Readers, door and window alarm sensors, remote control alarm systems, perimeter security systems, and panic button alarms. Verisure Smart Alarms' Alarm Receiving Centre (ARC) is ARC Gold-approved by the National Security Inspectorate (NSI), which is the United Kingdom's leading certification body for security and fire protection sectors.

Compliments, Complaints and Tips about Verisure Smart Alarms
Have you bought and used a Verisure Smart Alarm system in your home or business? Did you need to visit one of their branches and if so were their staff friendly and helpful? Did they install your alarm system quickly and neatly? Is their customer support centre quick to respond? Are their alarm devices of a high-quality? Would you recommend Verisure Smart Alarms to friends and family? We would love to read your experiences and feedback (positive or negative). Please consider writing an honest customer review so that other would-be customers would know all about this company to make better-informed decisions on whether to use Verisure Smart Alarms.

By reading other customers' reviews, you will be able to learn about their different alarm systems, their technology, and their customer service levels.
Google Play Services Draining Your Battery? Here's Why and How To Fix It