Reviews ParcelHero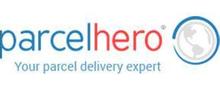 Are you looking to send documents from Manchester to Devon? Or a parcel from the United Kingdom to Germany? Which courier company do you use that will deliver your goods safely and swiftly? Which parcel company will offer the best price? ParcelHero is a company that will help you to find the best courier and parcel delivery service at the best price. Why should you trust ParcelHero? Reading reviews of companies like ParcelHero will help you to understand their business, the service they provide and their level of customer support to make your delivery safe and fast. Real-world customer reviews will give you an idea of exactly what to expect from ParcelHero.

About ParcelHero
ParcelHero was founded in 2003 by Roger Sumners-Rivers. This company is an online parcel delivery and international courier services provider. It employs 102 staff and it is based in West London, England while operating in 220 countries around the world. ParcelHero offers United Kingdom same-day, next-day delivery services and worldwide parcel deliveries. It teams up with companies to fulfil orders from its customers with courier specialists such as Hermes, DHL, DPD, FedEx, Parcel Force Worldwide, and TNT. Customers can log onto ParcelHero's website and can select to ship parcels or documents. To receive a quote, users must input from where the item must be collected and delivered, enter its quantity and weight, and for parcels, they need to enter the parcel's dimensions too. They will then be presented with further options to select services such as couriers to collect parcels or the fastest delivery. They can choose next-day delivery, 2 or more days delivery, or timed delivery for same-day delivery. Customers can then book the service that matches their budget, their time sensitivity and courier company. Customers need to complete a short description of the parcel's contents, its value (for insurance purposes), and they can then enter in their address to find their nearest drop-off point. They can complete the order by entering the delivery address details and then paying for the service.

Products and Services of ParcelHero
Payment methods accepted by ParcelHero are credit and debit cards, and PayPal. They offer a Live Chat function on their website for customers to reach out to customer service agents for help with their bookings, deliveries, and any service questions.

Compliments, Complaints and Tips about ParcelHero
Have you used ParcelHero to deliver goods or documents? Did you find their website easy to use? Was their checkout process quick and safe? Did your parcels and documents arrive safely and on time at their destinations? Did the courier companies effectively communicate and update you as to your parcel's delivery? Were there any problems and how did ParcelHero help to fix them? Would you recommend ParcelHero to friends and family seeking a reliable and reputable parcel and courier company? Please leave your comments, thoughts, experiences, and feedback in our customer review section so that others can gain an insight into ParcelHero and its services. Reading other customers' reviews will also help you to make up your mind on the best services to use.
Minecraft - HermitCraft S7#15: Gardening Services