Reviews National Trust Holidays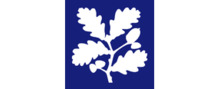 New travel and hospitality businesses are constantly opening to offers holidays, short breaks and getaways at destinations across the United Kingdom. Have you wanted to book your holiday but weren't sure if the company was reputable? The pictures on their website show off their accommodation in beautiful ways, but is that really what you're getting when you arrive there? Do they offer services such as laundry, camping facilities, and do they offer Wi-Fi coverage? Looking for holidays and trips is daunting especially when you take into consideration a family's needs and demands for a memorable and enjoyable time for all members. You might have spotted National Trusts Holidays as one of the destination marketers and wondered about what holidays and trips they offer. Our customers' reviews will help you to make up your mind with real-world advice on what to expect from this company and its holidays and trips. Read customers' reviews of National Trust Holidays to better equip yourself with knowledge about their accommodation, venue hire and ease of booking holidays, and customer service.

About National Trust Holidays
National Trust Holidays was established in 1894 as a holidays and trips company that offers holidaymakers accommodation, trips, working holidays, venue hire and group stays across 13 destinations around the United Kingdom with more than 400 cottages, cabins, lighthouses, camping grounds, manor houses, bunkhouses and hotels. Destinations include Yorkshire, Devon, Cornwall, Isle of Wight, Herefordshire, Wales, Cotswolds, Northern Ireland, Derbyshire, East Anglia, the Home Counties, the Lake District, and Dorset. Their accommodation is also dog-friendly and their destinations are aimed at outdoors and adventure seekers. Apart from accommodation, National Trust Holidays are offer day trips, venue hire, group outings, and sports venues. National Trust Holidays is a conversation charity with many volunteers and staff to assist in the maintenance and protection of the destinations. It protects natural and historic sights with the proceeds generated from accommodation and venue hire. It is a membership-based company with 5.6 million members, 65,000 volunteers and 14,000 staff members. It protects and maintains 250,000 hectares of farmland, 1250km of coastline, and 500 historic properties, gardens and nature reserves across the United Kingdom.

Products and Services of National Trust Holidays
The National Trust Holidays' website allows holidaymakers to search for their next holidays and trips destination by accommodation type: cottages; bunkhouses; bothies; camping; hotels. Booking accommodation is completed on the website by selecting the date of stay, availability, the number of guests, by further selecting your preferred destination by its features and facilities, and by its location: beach; coast; mountain; farmland. It also offers Days Out products for day-guests to explore historical sites, gardens, nature reserves, and hiking and walks for individuals, families or large groups.

Compliments, Complaints and Tips about National Trust Holidays
Have you booked and stayed at a National Trust Holidays accommodation or taken on one of their Day Outings? We would love to hear about your experience with booking your accommodation on their website, navigating their various locations, and easily finding their activities. How easy was it to confirm your booking? Were you able to change your holiday's date or add more guests to your stay? How did you find their accommodation? What do you think of their customer service? Would you recommend this company and its holiday packages? Please write a customer review to help us to offer accurate information for customers to use when considering National Trust Holidays so that other customers will better know what to expect.

Read other customers' reviews about National Trust Holidays to find out which are your favourite destinations and activities, and the best times of year to visit certain destinations.
Fortnite MEMES that make me love these Holidays