Reviews Post Office National Payments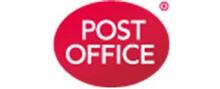 The Post Office is a national institute in the United Kingdom. As one of the most widely recognized brands in the world, its products and services are utilized by millions of people every day. From services such as handling letters and parcels, they also operate in finance, travel, broadband and telecoms, Identity and Licensing services, business finance, gifting and collectables, and services for paying bills. In terms of National Payments, a customer can access their bank accounts from any Post Office branch for withdrawals, deposits, change, cheques, and balance enquiries. However, what do you think of those services? Are customers satisfied with the services? What products are best for customers and is their customer service levels of good standing? There is only one way to know, and that is by reading personal accounts from actual customers. Customer reviews of the Post Office National Payments will help you to decide whether to use this company for your business and personal use. The importance of customer reviews means that would-be customers will be able to gauge exactly what to expect from the Post Office National Payment.

About The Post Office National Payments
The Post National Payments is a division of The Post Office, with 11,500 branches across the United Kingdom. Most of these branches are operated with retail partners as an agency or franchise. Formerly part of the Royal Mail, it was separated in 2012 and offers some 170 products and services for the financial services industry such as savings, loans, insurance, telecoms, foreign currency exchange and Drop & Go mail services.

Products and Services of The Post Office National Payments
The Post Office National Payments is available online and throughout the United Kingdom from their 11,500 branches. Customers can access their financial services and products online. Products and services are categorized on their website for easy navigation. Customers can make use of their banks' everyday processes, as well as applying for loans, mortgages, credit cards, travel insurance, and foreign currencies. Customers can make payments on their energy bills or top-up. Bills such as council tax, water, housing, rent, telephone, and broadband can all be accessed from the Post Office's branches and Payzones as well as their online platforms to make life easier for customers.

Compliments, Complaints and Tips about The Post Office National Payments
Have you used any of the services and products of the Post Office National Payment? What did you think of their branches? Were the staff helpful, friendly, and professional? Were you able to use their services online? Did you have any trouble navigating their website? Would you recommend the products and services of the Post Office National Payments to your friends and family? Please write a customer review of your experiences, feedback, and insights into what this company offers customers. Your review will help others with information and tips to make it easier for them to do business with the Post Office National Payments. Read other customers' reviews here for tips and reviews of their products and services.
Top 5 Insurance Fraud Fails