Reviews Parcel ABC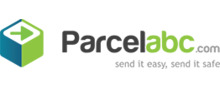 With the hectic COVID-19 pandemic going on, everybody has turned to mail to be able to communicate, send and receive all kinds of items. If the world was connected before and we relied upon courier services before the pandemic, now more than ever has the world turned to this service to be able to continue operating on so many levels. And since then, courier services have experienced difficulties to be able to keep up with such a rise of demand for their services. So if you're looking for the cheapest or most efficient way to send packages around the world, Parcel ABC can help you compare what companies offer and look for the best way to send your packages. We recommend you read our customer reviews so you can get first-hand accounts from clients who have used Parcel ABC's services and can let you what their honest opinion is.
About Parcel ABC
Parcel ABC is a logistics company that wants to provide customers with the best service at the best price, and they claim to have very competitive prices in the industry. In order to do this, they have linked up with thousands of local and international delivery companies and fill their vacant spaces with their customer's packages and deliveries. They offer a broad range of services both for express and economy deliveries with reliable courier companies and are available for individuals and businesses. Parcel ABC ships parcels both locally and internationally, with many options available for international parcel deliveries. For international deliveries, Parcel ABC only works only with reputable courier services like TNT, Parcelforce, and FedEx.
THANK YOU FOR YOUR SERVICE Trailer (2017) Miles Teller Drama Movie HD
Products and Services of Parcel ABC
Parcel ABC has service options to suit every budget. To get a parcel delivery quote, just head over to their website, fill in a few details (no registration required), and their system will immediately select the best options both for price and time. Just select the option that best suits your needs, make the payment with the option that is most convenient for you, pack up the parcel and wait for the courier to collect it. Parcel ABC claims to offer a very attentive customer service that is happy to discuss with clients and inform them about statutory regulations, requirements, and possible prohibitions or restrictions from different places around the world. Parcel ABC also allows you to track your shipments, customers just have to head over to their platform, enter the tracking number and trace the package. Also, each parcel is insured, and if clients need extra insurance Parcel ABC can do this through their 5000 EUROS partnership.
Compliments, Complaints and Tips
Are you familiar with Parcel ABC? Have you already sent a package or letter with them? Did your parcel arrive on time and did you feel confident sending the parcel through them? Did it make much of a difference compared to other courier services and would you use their services again? Tell us all the details of your experience, other readers may find your feedback quite useful so they can make up their minds about which company to use for their packages and deliveries.