Reviews Travelsphere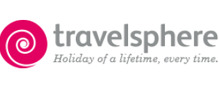 Are you looking to explore and experience a different country, region, or culture? Escorted and guided tours are the best ways to learn the most about a new destination and to understand the history, culture, and attractions. Which company offers such guided tours? One name you might have come across is Travelsphere. How do you know if this company is trustworthy, if their tours are safe, if their customers stay in comfortable accommodation or if their guides are knowledgeable and helpful? Customer reviews of companies and businesses such as Travelsphere where honest opinions, feedback and experiences are provided enable other potential customers to better learn what to expect from their tours, booking systems, customer support, or guides.

About Travelsphere
Travelsphere is based in Market Harborough, Leicestershire, England. This company is a multi-award winner in the British Travel Awards 2019 for its services, packages and customer service. They are accredited with IATA (International Air Transport Association), the Civil Aviation Authority and ABTA (Association of British Travel Agent Limited). Travelsphere offers escorted tours and guided tours. Holiday types include tours by touring, rail, ocean and river cruises, and festive breaks such as Christmas or New Years. Customers can search for holidays by destinations too. These include African countries (such as Egypt, South Africa, Morocco, Kenya, Namibia, Tanzania), Asia (countries including Cambodia, India, Jordan, Sri Lanka, Uzbekistan, China, Japan, Nepal, Thailand and Vietnam), Europe (to countries such as France, Spain, Germany, Greece, Finland, Iceland, Lithuania, Norway, Malta, Portugal, Poland), to United States of America, South America (such as Argentina, Chile, Peru, Brazil) and Oceanian countries of Australia and New Zealand. Tour groups are limited to 35 guests to ensure that all members can experience quality and comfort.

Products and Services of Travelsphere
Travelsphere accepts payment by credit and debit cards using a secure online booking system. All bookings are confirmed with a deposit. Each tour and destination have different deposit rates, from 30 percent to 50 percent. Customers need to make full payment on holidays 12 weeks before departure. All guides are professionals and specialists on their destinations. Travelsphere also offers Visa services. Some tours require international flights and these might be included in the price of your quoted tour package. A customer support department is open during business hours on weekdays to assist with bookings, queries and any complaints or reservation changes.

Compliments, Complaints and Tips about Travelsphere
Have you booked a holiday with Travelsphere? Did you find their website easy to navigate to find your holiday? How's about their online booking system? Did you enjoy their guided tour? Were their guides knowledgeable and helpful? Were your hotels comfortable, clean, and safe? Would you recommend booking an escorted and guided tour with Travelsphere to your friends and family? If you answered any of the questions, we invite you to please write a customer review of Travelsphere, rate their customer service, and provide feedback about your experiences. Read other customers' reviews to find out exactly what you can expect from Travelsphere when doing business with them.
Fortnite MEMES that make me love these Holidays