Reviews Omega Breaks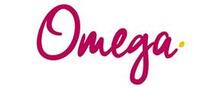 Have you always wanted to travel to London to experience its many sights, shows, events and tour its attractions? No matter where you are in the United Kingdom, the capital city is a world-famous tourist attraction with millions of travellers walking its streets each year. From the Thames River, Buckingham Palace, Big Ben and the London Eye, there is much to see and do in London. Tour companies operate services from around the UK into the capital city and searching for a holiday or short break away to London results in many companies offering tours and packages. Which one is reputable, has comfortable coaches and operates from near your city or town? Which tour company has the best itineraries, offers customer enough time to explore the sights, and can guide a group? One such company you might have seen is Omega Breaks. Reviews of customers who have been on tours with Omega Breaks can shed info on their coaches, their tours, and their customer service. That is why honest reviews provide such invaluable insight for potential customers.

About Omega Breaks
Founded in 1979, Omega Breaks has been providing holidays and tours by coach across the United Kingdom. This is an attraction holiday specialist is an online holiday company based in Cheltenham, Gloucestershire. They operate 450 coach departure points in many cities and towns across the UK for tours. All coaches are piloted by experienced drivers, and coaches are comfortable with reclining seats, washroom facilities and airconditioning. Tours to London attractions include Buckingham Palace, Cutty Sark, Greenwich Bargain Break, Houses of Parliament, London Eye, Royal Naval College, Shard, Thames River, Tower of London, and major museums. They also offer tours to musicals such as Cinderella, The Drifters Girl, Hairspray, Hamilton the Musical, Les Miserables, Mary Poppins, The Lion King, The Phantom of the Opera. Omega Breaks also operates tours to Iceland to take in the Northern Lights.

Products and Services of Omega Breaks
Payments made by credit and debit cards are accepted. To confirm bookings, 30 percent deposits are required. The balance is payable 6 weeks before the start of the holiday for all UK mainland tours and 100 days before departure for European tours. Omega Breaks has a customer support department available during business hours on weekdays to assist with bookings and queries customers may have.

Compliments, Complaints and Tips about Omega Breaks
Have you booked a tour to London with Omega Breaks? How did you find their website's booking system? Did you make payment with your preferred payment service? Were you able to browse the website to easily find your tour or package? Did you need to contact their customer service to ask questions about bookings or tours, and were they helpful and knowledgeable? Were you able to see all the sights and attractions on your itinerary? Were the coach busses clean, comfortable, and safe? Would you recommend Omega Breaks to your friends and family seeking a short break away or coach tour? If you've answered one of these questions, we would love to hear your feedback, insights, customer reviews about Omega Breaks. Reading other customers reviews will help you to understand exactly what you can expect from this company.
Holidays Official Trailer #1 (2016) - Kevin Smith, Seth Green Movie HD