Reviews Metrofone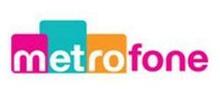 Technology is changing, and so does mobile phone technology. Keeping up with emerging mobile phone trends can be a daunting task. Smartphone manufacturers release new and better versions of their brands each year. But how can you keep up with these changing trends? Don't be left behind, Metrofone online store is your go-to online store for the latest in smartphone technology. Metrofone offers a wide selection of high-quality smartphones at the lowest prices in the market. But why choose Metrofone? Learn more about Metrofone by reading honest customer reviews of the smartphone products on sale at their online store on ReviewsBird. Reading what other customers have to say about this smartphone retailer helps you make informed decisions.
About
Metrofone
Since its establishment in 1991, Metrofone has grown to become a leading online mobile retailer operating in the UK. Their dedication to offering customers the best in mobile phone technology and service has seen them partner with EE, Britain's leading mobile communication network. Metrofone main aim is to provide customers with high-quality smartphone products at affordable prices. Shopping at Metrofone guarantees customers the very best from top mobile phone manufacturers and brands, including Samsung, Apple, Huawei, Alcatel, Nokia, Motorola, Honor, Sony, Oppo, and LG. Partnering with EE has seen Metrofone customers receive the best deals with their monthly contracts enjoying extra benefits, including free-roaming, free BT sports subscriptions, free Apple Music, and free data. No matter what you choose, Metrofone will always do their very best to bring you quality smartphones at unbeatable prices.
#32, telecom services ( class 11 business studies)
Services
OfferedbyMetrofone
Customers looking to purchase a new smartphone should visit the Metrofone online store. The categories of mobile smartphone products without a contract on sale at the Metrofone online store include iPhone SE, Apple iPhone 8, Apple iPhone 11, Apple iPhone 11 Pro, Samsung Galaxy S10 Plus, Samsung Galaxy S10, Samsung Galaxy A71, Apple iPhone Xs Max, Huawei P30 Pro, and Apple iPhone 7. Metrofone online store gives customers a chance to own smartphones with contracts, including 5G Mobile Phones, 5G Deals, Mobile Phones, Phone Upgrades, Home Broadband, EE Offers, iPhone Offers, Samsung Offers, Huawei Offers, and Nearly New Phones. Customers shopping for phones on the Metrofone online store can go for SIM free and SIM only smartphones. All orders made before 8 pm will be delivered free the next day. Metrofone offers a 14-day money-back guarantee policy on all the smartphone products on sale at their online store. Customers can shop on the Metrofone online store with confidence knowing their credit card information is safe with the 100% secure checkout. Metrofone has a dedicated customer support team operating in the UK, ready to answer and solve any problem you may encounter while shopping at the Metrofone online store.
Complaints
andFeedbackaboutMetrofone
Do you own a phone purchased from the Metrofone online store? Is Metrofone legit? How easy is it to own a phone with Metrofone? Does Metrofone offer the best smartphones in the market? How likely are you to recommend Metrofone to your friends and family? Are the smartphones on offer at the Metrofone online store insured? Share your experience using the products and services on offer at the Metrofone online store with other potential customers. write your honest customer review of the smartphone products and services on offer at the Metrofone online store on ReviewsBird. Sharing your opinion helps other Metrofone potential customers make informed decisions.