Reviews Hyperoptic B2B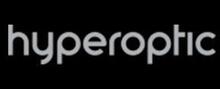 Are you searching for high-speed, reliable, and consistent broadband for your business? There are many Internet Service Providers out there offering faster Internet with more benefits and lower costs. Every business needs the Internet, no matter their size or industry. So, which company is best for your Internet needs? One such company is called Hyperoptic B2B. Is this telecom company's broadband perfect for your business? The only way to know is by reading customer reviews from real-world experiences, ratings, comments, and insights. That way you will know about their pricing structures, their customer service, and their different packages.

About Hyperoptic B2B
This is a telecom company providing Internet services to businesses on a B2B basis. Hyperoptic B2B was awarded The ISPAs Best Business Broadband and Best Customer Service in 2019. Since its launch in 2011, Hyperoptic B2B has grown from a small ISP to offer broadband and other Internet solutions to 500,000 homes and businesses. They offer a full-fibre service with average speeds of 900 Mbps with equal upload and download speeds. Customers need to first check for the availability of Hyperoptic's service in their area. Once logged, selecting a plan upon the services required will then lead to placing an order. Customers are then asked to select a day and time that suits them for installation.

Products and Services of Hyperoptic B2B
Hyperoptic B2B offers flexible contract terms for businesses with a monthly rolling account, 12 or 24-month options. Each package is upgradable at any time. Hyperoptic B2B also offers next-work-day SLA on all business packages and 5 hours on their Dedicated Fibre packages. Packages are categorized by timeframe period contracts: 24 months, 12 months, and Monthly Rolling types. Further, there are Broadband only, Broadband and Phone, and Dedicated Fibre. Speeds on packages range from 150 Mbps to 1 Gbps. Prices vary from £45 to £170 per month. Hyperoptic B2B package is the Broadband-only offer at 500 Mbps for £100 on a 24-month contract. For their Broadband and Phone packages, their 500 Mbps service on a 24-month contract is £110 per month. They have 2 Dedicated Fibre packages, available only on 36-month contracts, with 100 Mbps at £220 per month and their 1 Gbps service at £380 per month. All packages offer unlimited data usage, 24-hour monitoring and customer service. Installations usually take one hour to complete. An internal fibre converter is fitted to your office.

Compliments, Complaints and Tips about Hyperoptic B2B
Do you make use of Hyperoptic B2B's Internet services? Which package do you use and do you think it is the best? Did they install the service for you? What do you think of their staff – were they helpful and knowledgeable? Has their service been uninterrupted and smooth? Is their Internet service all you expected it to be? Would you recommend Hyperoptic B2B to friends and family? We invite you to please write a customer review of your experiences, feedback, and ratings of dealings with Hyperoptic B2B. By reading other customers' reviews so that they will better understand what to expect from this company.
Telecom Grade Boards great to scrap for Gold Recovery