Reviews DirectSaveTelecom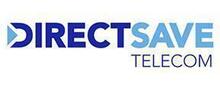 Are you in need of a new phone in your home? Have you moved to a new house and found it has no phone line or broadband connections? Searching for a reputable and reliable telecom company can be a confusing and daunting task. There are so many broadband and phone service providers, that you don't know which one to choose. However, by reading customer reviews you will learn more. One such telecom company you will come across is Direct Save Telecom. To know exactly what they offer in terms of products and services, reading customer reviews will help you save time and money in picking the right packages and bundles for your home and business.

About Direct Save Telecom
A telecom service provider, Direct Save Telecom offers fibrebroadband, broadband, home phone lines, business phones and business broadband services across the United Kingdom since its founding in 2003 in Watford, England. This company won two awards at the Broadband Genie Awards 2020: Best Customer Care and Best Value Provider. It falls part of Utilities UK Ltd, an independent telecommunication service provider. It works with BT Wholesale, TalkTalkBusiness and other UK telecom providers to provide Direct Save Telecom customers with value-oriented products and services.

Products and Services of Direct Save Telecom
To sign up to an account with Direct Save Telecom takes only a few minutes. To have your service account activated and functioning takes between 14-18 days. A broadband bundle can be activated in one day, but it depends on your location; 5-10 days is needed to activate broadband in some regions of the United Kingdom. All broadband packages offer unlimited data usage. All broadband and fibre broadband packages are created with a minimum of 12 month-terms. There are also bundles for non-contract broadband on 28-day rolling agreements. They offer their fibre broadband services in 4 packages: superfast, ultrafast, superfast fibre with no contract, OFNL fibre to the home. Broadband is available in 2 packages: broadband contract, broadband without a contract. You can sign up for their home phone line, and make use of their line rental, call plans and even ask for a new telephone line to be installed and activated. For business owners, they offer 3 telephone packages and 2 business broadband packages. Broadband speedsrange from 11 Mbps to 63 Mbps.

Compliments, Complaints and Tips about Direct Save Telecom
Have you got a contract with Direct Save Telecom? Do you use their phone or broadband services? Do you find their service and products to be satisfactory? Are their contracts easy to read and have you had any problems with their service and contract? Were their staff helpful? Are you a business package contract holder? How do you find their connectivity? Are their speeds fast enough for you and your office? What do you think about their customer service support? Would you recommend Direct Save Telecom to your friends and family looking for a new telecom service provider? We would love to read your feedback, experience, and insight into Direct Save Telecom. Please consider writing an honest customer review – whether good or bad feedback – so that others will know just what to expect from Direct Save Telecom's products and services.

By reading other customers' reviews, you will learn which broadband package is the best, if it is necessary to take a phone line contract and whether you actually want to do business with them.
Top 10 Valuable Telecoms Companies in the World 2019