Reviews Suncamp Holidays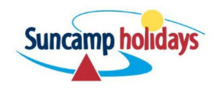 Have you started searching for your next holiday? What are the priorities for your next holiday: child-friendly, close to major cities, low-cost, all-inclusive? If you haven't found the right company to book your next holiday, or found the right accommodation for you and your family, looking for a reputable and trustworthy online holidays website is tricky. In your searches, you might have seen the name Suncamp Holidays appear often and wondered where this company offers holidays, their pricing, their booking system, and the quality of their accommodation. You also wonder about their level of customer service, because that is important when travelling to another country and spending a lot of money for your family's entertainment. Only real-world customers who have stayed at Suncamp Holidays can answer your questions through customer reviews, ratings, and feedback. Read customer reviews to learn exactly what to expect when dealing with a company like Suncamp Holidays.

About Suncamp Holidays
Suncamp Holidays is part of the ACSI Group that manages some 10,000 campsites and holiday parks around Europe. This company is based in Andelst, The Netherlands and have been operating for more than 50 years, and their office employs over 100 staff members. They offer 300 traditional camping sites as well as lodges for guests to book. All camping sites feature a swimming pool or are situated within a short walking distance of a beach. Customers can book holidays by country, by region or by campsite theme. Available to choose from are small campsites, dog-friendly camping, camping by the sea, lakefront campsites, campsites for naturists, campsites for persons with physical disabilities, winter sports campsites, ecological campsites, stopover campsites, amusement parks, campsites at the beach, campsites with entertainment, campsites with a swimming pool, campsites with hiking and cycling activities nearby. Suncamp Holidays offers holiday accommodation in 13 countries: Austria, Belgium, Croatia, Czech Republic, France, Hungary, Italy, Luxembourg, The Netherlands, San Marino, Slovenia, Spain.

Products and Services of Suncamp Holidays
Customers can book their holiday camping or stay in lodges. For this, customers have a selection of chalets, bungalows and mobile homes to rent. They can also rent a family tent and a camping pitch from Suncamp holidays if they don't have camping equipment. Each camping site and the resort offers this option. The majority of Suncamp Holiday accommodation types require a minimum of 1 week's stay unless you opt for a stopover campsite. Suncamp Holidays focus on families and most of their holiday campsites don't allow people travelling alone – but there are specific campsites that can accommodate this type of traveller with Suncamp Holidays. Suncamp Holidays accepts direct bank transfer and credit and debit card payment methods. All holiday bookings can be confirmed with a deposit form 30 percent of the price. All bookings must be paid in full 6 weeks before the start of the holiday. If you are booking a holiday stay within those 6 weeks, Suncamp Holidays requires 100 percent payment. Suncamp Holidays do have a cancellation procedure with refunds available.

Compliments, Complaints and Tips about Suncamp Holidays
Have you stayed at a Suncamps Holidays destination? How did you find their campsite in terms of quality, cleanliness and family-friendly features? Did you experience their booking process as straightforward? How did you find their accommodation types – did they match your expectations from when you booked on their website? Were the campsites value-for-money? Where the amenities family-friendly? Would you recommend family and friends book their holidays with Suncamp Holidays? We would love to read your experience and review of Suncamp Holidays. Please write your customer review so that other customers will know what to expect when booking their holiday with Suncamp Holidays and what experiences they may find. Read other customers' reviews here.
Holidays - Michel Polnareff