Reviews Cornwall Hideaways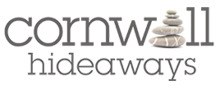 Have you booked your next holiday already? If not, consider Cornwall. This region of the United Kingdom is famous for its beaches, rich history and culture, and the world-famous Lands End. Where do you book? Which online travel agent do you use? There are many self-catering holiday properties to choose from for your couples' breakaway or family holiday. One name that you might see when searching for a holiday letting company is Cornwall Hideaways. Cottages offer a great way to experience the region and bring a special ambience to any holiday. But, is Cornwall Hideaways a reputable company? Are the properties they offer as holiday cottages clean and tidy? How does an interested person book a holiday? Do they offer dog-friendly services? What are the amenities of some cottages? There is only one way to learn about this, and that is through honest customer reviews.

About Cornwall Hideaways
Cornwall Hideaways is an online holiday lettings company with two offices in Cornwall, one in the village of Blackwater and the other in the town of Wadebridge. This company is part of the Quality Holidays Assured group that has been in operation for 35 years. Cornwall Hideaways offers travellers a platform on which they can find holiday cottages to stay in and this company also offers holiday property owners a platform to advertise their properties to travellers. The types of stays customers can book are family holiday cottages, cottages offering ground floor bedrooms, holiday stays with hot tubs, cottages with enclosed gardens, large properties for extended families or groups, cottages with swimming pools, cottages with wood-burners or open fires, cottages equipped with Wi-Fi, and last-minute cottage availabilities. Customers can also search by location-specific activities: cottages ideal for celebrations, fishing holidays, Cornwall coastline cottages, cottages in areas ideal for walking and hiking. Another category to browse is Unique Breaks; these offer stays in historic properties, lighthouse cottages, luxury cottages, romantic cottages, and cottages with sea views. With 207 holiday cottages to choose from, Cornwall Hideaways offers a wide variety in terms of size, luxury, and price range.

Products and Services of Cornwall Hideaways
Payment to secure bookings is necessary: a deposit of 50 percent is required. The balance of payment is due 8 weeks before the start of the holiday. Payments made by debit and credit cards and cheques are accepted. There is a cancellation policy: if bookings are cancelled 57 or more days from the start of the holiday, a full refund will be made; between 29-56 days, customers will only be refunded 50 percent of their rental fee; if less than 28 days, there will be no refunds.

Compliments, Complaints and Tips about Cornwall Hideaways
Have you booked a holiday with Cornwall Hideaways? Did you find the cottages and accommodation as it was advertised on their website? Did you find their booking procedure straightforward? Were you able to make changes to your rental period, and how did you find dealing with Cornwall Hideaway staff and customer service levels? Would you recommend Cornwall Hideaways to your friends and family for Cornwall-based holiday bookings? We would love to read about your experiences and feedback about staying in one of their advertised properties. Please write a customer review so that other would-be customers will be aware of exactly what to expect from Cornwall Holidays. Read other customers' reviews to gain more insight into this company and its properties.
Home for the Holidays - SNL