Reviews Shell Energy Broadband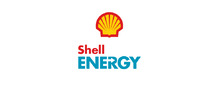 Broadband has become an essential part of modern life, especially after 2020, and we all need to make sure that our hired service meets our current needs. If you are looking to hire broadband for your home or office you need to figure out which plan offers the best balance between speed, reliability and price. There are some plans that are best for a small household of one or two people who use light browsing, others really want to make sure they have HD streaming quality and no speed or download complications, and others have even heavier upload and download needs than the previous two. Shell Energy offers all these different types of broadband packages, so read on and don't miss our customer reviews so you can get first-hand, honest accounts from real customers about their experience hiring Shell Energy's broadband services.
About Shell Energy Broadband
Shell Energy supply homes with 100% renewable electricity, and also gas, smart home technology and broadband, among other products. Shell Energy also serves large-scale businesses worldwide with reliable and modern solutions. Their home energy business was born when Shell acquired First Utility in 2018, a company that already had the experience of supplying energy and broadband to homes. All of Shell Energy's electricity supplies are from 100% renewable energy sources and it is a standard for their tariffs.
Network-Telecom Career Part 1: Personality Traits
Products and Services of Shell Energy Broadband
Although it is best known as an energy supplier, Shell Energy now offers its customers fast and reliable broadband with many discounts if you are already an energy customer. There are three types of Superfast Fibre packages. The cheapest one starts at £19.99 with an average download speed of 11Mbps, the next one is at £23.99 with an average download speed of 35Mbps, and the fastest one is at £35.99 with a download speed of 63Mbps. All come with an 18-month contract and clients can feel safe that the prices won't rise at the end of your contract period. And for Ultrafast Fibre broadband packages you have two modalities: the £39.99 Ultrafast Fibre Plus with an average download speed of 290Mbps, or the £29.99 Ultrafast Fibre with an average download speed of 140Mbps. There are no extra charges to activate broadband with Shell Energy, unless they need to install a phone line in which case there is a £60 charge; customers get unlimited usage, so no need to worry about how much you upload or download; the WiFi router is included with no additional costs like line rental costs. Customers will also get exclusive discounts like saving on fuel at Shell service stations, and other offers with their Shell Go+ programme. And if you create an account with them you can explore their deals, packages and get a £75 discount for your energy bill.
Compliments, Complaints and Tips for Shell Energy Broadband
As a customer, it is always appreciated when a company keeps things simple and Shell Energy seems to do just that, with no setup costs and straightforward packages, it seems to be very appealing. If you have already tried Shell Energy's services, share with us your experience. Did you find its broadband to be of quality? Did you find the speed and connection to be reliable? Was the hiring and installation process easy? Are you planning on staying with them after your contract has expired? Your feedback can help other readers who are thinking of hiring their services.