Reviews WarmZilla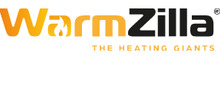 If you're looking around to buy a new boiler, it is important to find a company who has managed to simplify the logistics of hiring their services and which provides clients with an easier, cheaper and quicker way to hire and install their boilers. Nowadays, clients are looking for transparency, effectiveness from companies and won't settle for anything less, especially when it comes to a boiler and winter is just around the corner. If you've been doing a web search for a new boiler, WarmZilla might have come up as an interesting option. To find out if WarmZilla truly stands out from other companies in their services, products and operational strategy, read the customer reviews and get honest feedback from real customers.
About WarmZilla
WarmZilla sells and installs boilers, and also promises to make the whole process a very simple one, by allowing users to go online, get a quote and purchase a boiler in minutes, with no need for salespeople, hidden extras or long waits. The founders of the company have over 25 years of experience in the industry and so they were able to create a service that they knew users needed. They also work with a network of Gas Safe installers and trained professionals, in order to ensure the safety of their customers and to make the process simple and safe. WarmZilla has also partnered with homelessness charity Crisis to help raise funds for the 'Home for All' campaign.
online shop with me! (online shopping spree in quarantine)
Products and Services of WarmZilla
With WarmZilla customers can head to their website, fill out a short survey —which asks you about the boiler you have, number of showers, size of property, etc.— and get an instant fixed price quote. There are no unexpected hidden extra costs and customers can have a new boiler installed in a day or two. The Gas Safe engineers will also make sure you understand how your new boiler and controls work when they install your boiler. Before every installation a system cleanse is performed to clear out any rust and debris that could damage the new boiler. WarmZilla installs gas, LPG, and oil boilers. For LPG and oil installations the customer will need to speak to an advisor on the phone or live chat, due to their installations being more complex and so speaking to someone who can assist you is necessary. WarmZilla boiler replacement prices start at £1,499 including VAT and can go up to around £2,500 including VAT for a premium boiler with a high kW output. And depending on the brand you purchase, you can get 5, 7 or up to a 10-year guarantee with a WarmZilla boiler.
Compliments, Complaints and Tips for WarmZilla
Have you already hired WarmZilla's services and purchased their boilers? Did you have a positive or not-so-positive experience with WarmZilla? Did you find the installation process and customer service hassle-free, polite and efficient? Are you happy with the product? Would you recommend it to other customers? We'd love to get your feedback from this company as your insight and honest experience can be really useful to other users looking to hire their services as well.