Reviews iCarhireinsurance.com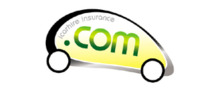 Renting a car at home and abroad can be stressful and confusing, and it can easily turn what should be a straightforward process into a very frustrating, disadvantageous one. A lot of customers don't realise, for example, that most hire car insurance policies in the UK, Ireland, Europe, Africa, New Zealand, Australia and most of the Middle and Far East, have big car hire excess payment, which are often over £500 and be as high as £1500. The costs involved with insuring a car against these excess payments are high, usually being around £9 a day from most companies, and they often fail to cover parts of the car most likely to get damaged, such as the windows, tyres and roof. This is precisely the area where iCarhireinsurance.com can be very useful and save them a lot of money and distress. If you are not familiar yet with iCarhireinsurance.com, read other customer reviews and feedback to find out if this is the service you need for your next rental.
About iCarhireinsurance.com
iCarhireinsurance.com is the registered trading name of Halo Insurance Services Limited, which owns and operates this website for providing insurance products. Halo Insurance Services Limited is authorised and regulated by the Financial Conduct Authority, Register No. 504629, for the sale and administration of general insurance products in the United Kingdom and throughout the European Economic Area (EEA). iCarhireinsurance.com is an insurance that protects its customers from excess charges you may get when you rent a car. For example, if your car suffers damage or is stolen while in your possession, usually, the rental company will ask you to pay the first portion of these costs. With iCarhireinsurance.com you can make sure none of these extra charges will take place. They provide customers with the possibility of hiring car insurance products directly in both annual or single trip format and promise to provide them with insurance that, above all, can give them peace of mind.
What is Insurance With Full Information? – [Hindi] – Quick Support
Products and services of iCarhireinsurance.com
iCarhireinsurance.com claims that their 'Excess Europe' and 'Excess Worldwide' policies have great prices, are easy to use and are designed to fit the specific needs of each customer for single-trips or annual multi-trip deals. iCarhireinsurance protects customers from excess insurance payments at a much lower price than what other car rental companies usually offer. With them, you pay from just £2.99 a day, compared with the average £9 daily rate. With this payment, you will cover any damage to the tyres, windows, roof and undercarriage. Customers also have the option of paying for a £42.99 a year insurance. Travellers visiting the EEUU, Canada, the Caribbean, Central and South America can also save money with iCarhireinsurance by getting a full Damage Waiver (Loss Damage Waiver and Collision Damage Waiver) with no excess or deductible, and which can be purchased separately from the rental agreement. The cover is accepted at all car rental locations worldwide.
Compliments, Complaints and Tips for iCarhireinsurance.com
Are you familiar with the coverage that iCarhireinsurance.com offers? Have you already used their services? If you have, please share with us all the details of your experience. Your feedback is of great value for other readers who are looking to hire similar services as you have.