Reviews Teamzo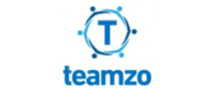 Sports, in general, awaken in people passion, and especially football stands out from most other sports. It is the only sport with the capacity to freeze entire cities and countries, with everybody's eyes fixed on the game in the screen. The last World Cup (Russia 2018) was viewed by more than 3.5 billion people, with the world's population being nearly 8 billion, that means almost half of the world's population watched the event. With such a great amount of love for this sport, it makes sense that so many people want to buy merchandise from their favourite teams, players and events, to keep close to them a reminder and a token of one of their favourite sport and competition. However, like with anything that is so popular, there are so many ripped items and sometimes it can be hard to tell. Teamzo is a store that makes sure everything they sell is original and of quality, but to make sure other people have had a good experience with this online shop, read our customer reviews and find out about their experience with them.
About Teamzo
Teamzo is a UK based company from Glasgow, Scotland. They sell official football merchandise and claim to be Europe's best value football retailers. They offer products from 200 different clubs from the Premier League, European League, La Liga, Serie A, Bundesliga, Ligue 1 and other international football teams. All their items are shipped from the UK and they also seem to offer very cheap, fast and reliable worldwide shipping. They stock over 4,000 products from national and international teams. They offer a broad range of customised shirt and jerseys printing services, with name and numbers and from big brands such as Nike, Adidas and Puma.
PRODUCTS YOU NEED TO START AN ONLINE STORE!
Products and Services of Teamzo
You can find items in their web searching them by Club Teams, National Teams, Players, Clothing or through the Football T-Shirts category. In their Clothing section, you'll be able to find hoodies, jackets, pants, polo shirts, shorts, sleeveless, socks, sweat tops, t-shirts, tracksuits, training shorts and training tops. And in their Football T-Shirts section, you will be able to find a vast quantity of products that you can sort by club, country, flag, player, product type, colour, sleeve length, adult, kid and women's sizes, season and more. Through Stripe and PayPal, they offer their customers secure online payment in every country in the world, and can also offer flexible payment methods which include payment with all major credit and debit cards, as well as bank transfer or cheque/money order payments. Most of their items, if they are in stock (which most items are) and no shirt printing or customisation is needed, can be shipped within the next working day. If the client requires shirt printing, it takes around 5 to 7 working days for the shirt to be printed and shipped, or 2 to 3 days for their most popular items such as famous player names.
Compliments, Complaints and Tips for Teamzo
Have you already shopped at Teamzo? We'd love for you to share your experience with this sporty online shop. Were you able to find the team, player or specific item that you were looking for? Was the delivery service effective with your order? Did you use their customisation service and did you like it?Your feedback can be really helpful to other potential customers who want to know if Teamzo's products and services are worthwhile.