Reviews Ribble Cycles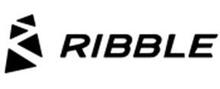 Cycling is one of the world's most popular leisure and sports. There are so many different types of bicycles available, from road bicycles, mountain bikes and commuter bicycles, to electric-powered bicycles, there is a two-wheeled bicycle to suit every type of rider, budget, and style. Whether you're looking for a healthier lifestyle, or to take your sport to the next level, or aiming for the World Championships or Olympics, cycling is a fantastic sport. Most children start riding bicycles from 2 or 3 years old and their love of the two-wheeled joy never fades over their lifetimes as riders of all ages are welcomed at events, trail parks, and group rides. Which type of bicycle would you like to buy? Perhaps you'd like to add another one to your collection for a different cycling discipline? Looking for a bike brand made in the United Kingdom? One such company is Ribble Cycles. Is it a reputable company and are their products high-quality? Only customers of this company will be able to tell you that. That is why honest customer reviews are so important in today's world.

About Ribble Cycles
Ribble Cycles have been in business since 1897hand-assembling bicycles for customers from their premises in Solihull, Warwickshire, England. They offer bicycles that are fully customisable in their builds and design by using their website's BikeBuilder and CustomColour tools. Ribble Cycles offers customers to purchase bicycles directly for more personalised service experience. Customers can collect their bicycles from their nearest Ribble Cycles outlet or have it delivered to their homes. Types of bicycles available are road, electric-powered, hybrid, gravel, off-road, and TT and Triathlon. They also offer a range of cycling accessories and equipment via their online shop.

Products and Services of Ribble Cycles
All bicycles are covered by a 3-year frame and fork warranty and an initial 30-day home test ride. Shipping is charged at £40 for bicycles and £3 for parts and accessories, and items will be delivered in 2 working days. Financing is available to customers purchasing bicycles. Options are classic finance (14.9% APR) over 24 or 36 months or interest-free finance on orders over £1,000 with V12 Retail Finance over 24 months. Ribble Cycles also accepts payments made with credit and debit cards, direct bank transfers and PayPal.

Compliments, Complaints and Tips about Ribble Cycles
Have you bought a bicycle from Ribble Cycles? We would love to read your feedback and customer experience. Did you find their products to be of high-quality? Was it what you expected it to be? How did you find their customer support? Did you need to exchange or return any items and if so, were their staff friendly and helpful? Did you find their online shop's checkout process to be straightforward? Did they accept your preferred payment method? Would you recommend Ribble Cycles to friends and family? Please consider writing your customer review. It will help other customers decide whether to shop at Ribble Cycles.

Reading other customers' reviews will give shoppers insight into their products, the levels of customer service and tips about their procedures and bicycles.