Reviews OnBuy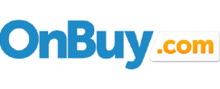 If you are a frequent online seller or buyer of items, you may have been looking lately for other alternatives to Amazon which can offer a fairer trading system and still be efficient and safe. OnBuy is a marketplace which is offering bigger support to businesses in multiple ways and a different proposal to both sellers and consumers to that of Amazon. If you want to get a bigger insight into how this company operates and user's satisfaction with this platform, we recommend you read our customer reviews of OnBuy to gain deeper knowledge on the subject.
About OnBuy
OnBuy, based in Poole, Dorset, is a growing marketplace that launched in November 2016 and offers millions of products and has thousands of sellers who use their services. They connect buyers with thousands of professional business sellers and offer an effective and secure shopping platform. Customers can browse for items, compare prices and delivery costs, and read seller reviews and warranties. It hosts around 30 million products in more than 6,000 categories, and they plan to hit around 100 million by 2022. They also have around a million monthly visits to their website. They claim to be somewhere between the C2C eBay model and the B2C Amazon model. OnBuy's key markets are Austria, Belgium, Czechia, Denmark, Estonia, France, Germany, Greece, Hungary, Ireland, Lithuania, Luxembourg, Monaco, Netherlands, Poland, Slovenia and Spain, and they are planning to expand to 140 countries around the world.
online shop - доо яаж хүмүүсээ идэвхжүүлэх вэ?
Products and services of OnBuy
One interesting characteristic that sellers will be interested in is that OnBuy, aiming to create a fairer, transparent marketplace, doesn't compete with the sellers on their platform. They don't have their own product lines and they don't plan to. Their aim is to help connect buyers with business sellers in a simple, straightforward way. They also welcome sellers of all sizes, from well-known big brands to small independent retailers. Since they have created lower, competitive fees for sellers (between 5-9%), it means buyers will also see that reflected in the price of the products they are interested in. In the platform, users can find an item they are interested in, compare prices, delivery costs and times, read verified seller reviews for orders and warranty for the product. Payments are processed securely by PayPal's data encryption and orders are also backed up by its Buyer Protection. PayPal also holds the customer's money until the item they chose is dispatched. Businesses also get an account manager and assistance from OnBuy's support team always available for them.
Compliments, Complaints and tips for OnBuy
If you have already bought or sold through OnBuy, it would be great if you shared your experience with other readers who may be interested in using this platform. Your feedback will help them make a more informed and safe choice. Was their platform easy to use? Were you satisfied with the seller fees they offer? Were you able to sell the items you offered through this platform or did you find what you were looking to buy? Let us know all the details of your experience.