Reviews Motoin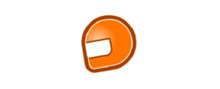 Are you searching for a new motorcycle helmet? Perhaps you need a new pair of motorcycle boots? Are you price matching for your next set of gloves? If you're considering taking to the track for your local race circuit's track day, you'll most definitely need an airbag suit, but which one? There are thousands of online motorcycle gear retailers and one name you might have seen pop up repeatedly in your searches is Motoin. You might have wondered if this is a reputable online motorcycle accessory and gear retailer and if they deliver to your United Kingdom address. There is no doubt that motorcycles are a fantastic mode of transport, but they also pose higher levels of safety concerns should you be involved in an accident. With the right gear, you can minimize your chances of severe injury. Motorcycle clothing can also be a fashion statement and a reflection of the users' personality, so finding the right style, colour and design plays a large part in what type of products motorcycle riders buy. By reading real-world customer reviews of Motoin shoppers, you will be able to learn exactly what to expect from this company, its quality of products, the use of the website's online shop, their delivery service, and their level of customer service. These customer reviews can help other shoppers with making up their mind on certain products and to better understand what Motoin offers to its customers.

About Motoin
Founded in 2007 in Aachen, Germany, Motoin offers more than 145,000 products on its website's online shop. On their website, you can search for products from the following categories: helmets, jackets, communication, suits, pants, boots, motorbike shoes, navigation, protectors, rainwear, thermals, luggage, motocross, goggles, and sportswear. Motoin is stockists of many leading brands and manufacturers with their website's most popular including Alpinestars, Dainese, Richa, Ixon, Spidi, Held Biker Fashion, Nolan, Acerbis, AGV, Shoei Schuberth, Rev'it, Airoh, Scorpion, TCX, and Cardo. From motorcycle riding gear to casual wear, electronics, bike covers, cleaning equipment to winter products, first-aid kits and crash guards, Motoin shoppers can search this website to find their desired product to purchase safely and securely through their website's online shop.

Products and Services of Motoin
Motoin's online motorcycle gear and accessory range can be purchased with secure payment from Advance Payment, Cash-On-Delivery, PayPal, credit and debit cards, SoFort, EPS and iDeal services. Motoin offers a 100-days return policy on all products. Shipping is via courier services from UPS and DHL, and a flat-fee of 7.90 applies to addresses in the United Kingdom. Shipping is completed in 3-5 working days.

Compliments, Complaints and Tips about Motoin
Have you purchased a helmet, gloves, jacket, leather suit, riding boots or any other items from Motoin? How did you find their website's online catalogue? How about their online shop experience and checkout system? Did they offer your preferred payment service? When you order arrived, was it on time? Were your purchases in the condition and quality you expected? Would you recommend Motoin to other shopper looking for motorcycle gear and accessories? If you've answered any of these questions, we would love to hear your experiences, feedback, ratings, review and opinions about Motoin. Read other customers' reviews here to learn more about Motoin, what you can expect and the level of customer service you can experience from this online motorcycle accessories retailer.
ONLINE SHOP AUFBAUEN - Die 5 wichtigsten Fragen zum Geld verdienen mit einem Onlineshop