Reviews Luxplus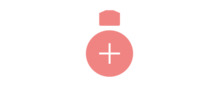 If you love buying all types of products online and are looking for ways in which you can save money on your purchases without compromising the quality of the service or the products, Luxplus might be the retailer you are looking for, with its broad range of products and competitive prices. To make sure you won't regret your decision, we recommend you read our customer reviews about the company to make sure they have felt satisfied with the services and products offered by them. We all know how valuable the feedback from other customers can be to help us make a decision, especially online.
About Luxplus
Luxplus is a Danish company founded in 2013, with its strategy being of buying a wide range and a large number of products directly from major suppliers in the EU, avoiding middlemen. This way they reduce costs and can offer customers the best prices, not before first checking the quality of the products to ensure that clients receive completely authentic items. Luxplus is a member's only platform, the user can try a free 30-day trial period, and after that, the price is £8,99 per month. Of course, users can cancel membership at any time. As a member, you can save up to 80% on many types of products, from very exclusive ones to everyday products. Luxplus' platform sells products from over 600 brands and they have members in Denmark, Finland, Sweden, Germany and the UK. They are looking forward to opening in more countries in the future. Luxplus supports the work of UNICEF and the World Wide Fund (WWF) in their essential support for kids in vulnerable situations and endangered species of the world.
Products and Services of Luxplus
They offer products for women in categories like Hair, Makeup And Cosmetics, Perfumes, Bath And Body, Skin Care and Personal Care. Men's categories include most of the previous categories plus Facial Care And Grooming and Men's Aftershave. They also offer products for children, plus a Luxliving section with products such as Cleaning, Dental Care, Accessories, Home And Decor, Food And Drink, Vitamins and products for pets. The various benefits of becoming a member of Luxplus are cheap deliveries, big savings and earning bonus cash. Luxplus offers deliveries within2 to 7 days and a 30 days return policy. Clients also receive bonus cash every time they shop to be used on their next purchase. For small orders, you can save £38 per month, for medium orders you save £74 per month and for large orders you can save £120.
Compliments, Complaints and Tips for Luxplus
Do you already have a membership with Luxplus? Does it have as many advantages as it is claimed? Have you been able to save money on purchases? Are you able to find all the products you need for your beauty routine, your house or your children? And most importantly, has their services, products and customer support matched your expectations? Let us know what your experience has been, your opinion is very important for other users thinking about using Luxplus' platform.