Reviews Lovisa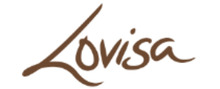 There are many occasions, events, dates and clothes that need jewellery and accessories to lift an outfit. With fashion trends moving at a rapid pace, staying on-trend and in style makes your outfit stand out. Costume jewellery retailers and accessories stockists keep a huge stock of certain lines of products, but have you ever wondered just how to find the right ones for your style, your occasion and outfit? Would you buy jewellery from an online jewellery shop? Do you think the goods might be stolen or damaged in the shipping process? There are a number of these online shops available and you've come across Lovisa. Is this company reputable? Are its products of high quality and are they well priced? The importance of reviews of companies is that real-world customers leave their reviews, experiences, comments, and opinions of companies' business dealings, products and their customer service. Read about Lovisa from customers reviews to learn what to expect and how their online shop processes orders.

About Lovisa
Lovisa was established in 2010 in Queensland, Australia with a traditional store. It then grew its business to include online shopping. The company now has stores in 15 countries around the world with 400 stores. Lovisa's online store's product ranges include earrings, necklaces, wristwear, rings, items for kids such as bangles and earrings, face masks, body jewellery, hair accessories and bridal hair jewellery. Materials used for Lovisa's jewellery are gold-plated, Sterling silver, rose gold-plated, and cubic zirconia. Lovisa's products are affordably priced and to a set price range for fast-fashion trends and budget-friendly buying.

Products and Services of Lovisa
Lovisa's online store allows users to find their nearest store, to search for products, and to shop for items. Users can purchase jewellery by filtering their searches by categories, colours, styles and sizes, and click preferred items to the online shop's cart. The checkout process is completed with payment services by credit card and PayPal. Delivery is completed in 7-12 working days. Lovisa charges shipping costs for orders less than £50 and offers free shipping for any orders over £50. They use the Royal Mail service for deliveries of online purchases. This company offers a 30-day returns policy. There are exclusions to products Lovisa will accept for return or refund: earrings, body piercing products, hair accessories or face masks.

Compliments, Complaints and Tips about Lovisa
Have you purchased products from one of their stores? Have you purchased items from their online shop? How did you find their staff? Were they helpful and knowledgeable about their products? Were you able to find your desired size and colour as advertised on their online store? How did you find their checkout process? Would you recommend Lovisa and its products to others? If you have answered any of these questions to yourself, we would love to hear your feedback on this company, its products and customer service so that we can better help other customers to make informed decisions about shopping at Lovisa and buying their products.

Read other customers' reviews, ratings, opinions and experiences of Lovisa to better understand what to expect from this jewellery retailer.
THE ONLINE SHOPPING CHALLENGE *Sisters Buy Each Other Outfits! Lockdown Loungewear | Ruby and Raylee