Reviews Lights.co.uk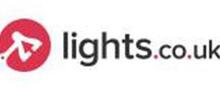 Do you need lighting for your home or office? When first considering lighting for a new home or when renovating your house, you might not give much thought to the lighting. Will you install ceiling lights, chandeliers, spotlights, cable lighting, OLED lighting, decorative lighting, smart bulbs, LEDs or crystal light fittings? What sort of light bulbs and lumen output do you buy and install? Fluorescent bulbs, halogens, gas discharge lamps, filament bulbs, are some of your choices, but which ones are best for your living room, bedroom, bathroom, garage, home office, desk, or for your office? It is a daunting prospect for many to search for lights, their wattage, and positioning. You will need to find a reliable and reputable store. You will also need to shop for spares and accessories, and of course advice and product info. Which online lighting retailer is trustworthy? Do you know the name Lighting.co.uk? Does this company ship to your city? Are knowledgeable about the products they sell? What are their returns or exchange policies? Reading customer reviews of real-world people that have shopped at Lighting.co.uk and other such companies will reveal to you the answers to those questions and offer insight into the levels of customer service. That is why it is so important to read customer reviews in this age of online shopping.

About Lights.co.uk
Lights.co.uk was founded in 1999 by Thomas Rebmann under the umbrella company of Lampenwelt GmbH. Their office is based in Schlitz, Hesse, Germany and employs 350 staff members. Their range of lighting products on offer is over 30,000 lights and they ship to countries across Europe and the United Kingdom. Customers can shop for products across 7 categories, including light bulbs, indoor lighting, Christmas lights, LED lights, and outdoor lights. Search for items such as pendant lighting, pole outdoor lights, security lights, smart heating, fairy lights, technical lighting, and emergency lighting. Brands include AEG, Eglo, Lindby, Osram, Philips. Westinghouse, and Searchlight.

Products and Services of Lights.co.uk
Payment methods available to Lights.co.uk customers are credit and debit cards and PayPal. This company offers free shipping on orders over £50 otherwise £4.90 is charged on orders for shipping. It usually takes 2-5 days for deliveries to be completed. Lights.co.uk operates a 60-day returns policy, offer a price-match guarantee and their customer service centre is open on weekdays during business hours for queries, info, and advice.

Compliments, Complaints and Tips about Lights.co.uk
Have you bought any products from Lights.co.uk? Did you order to arrive on time? Was your order safely packaged? Did you need to return or exchange any items and if so, were their staff friendly and helpful? Did your lights meet your expectations and did they perform as described on their website? Would you recommend Lights.co.uk to your friends and family? We would love to read your experiences, feedback, and insights about Lights.co.uk. Please consider writing a customer review (positive or negative) so that other would-be shoppers will know just what to expect from this company.

By reading other customers' reviews, you will know more about this company so that you will be better informed about them to know whether to spend your money on their products.
Online Shop စလုပ်တော့မယ်ဆို သိထားသင့်တဲ့အချက် (၅)ချက်