Reviews Lavish Alice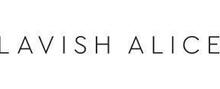 Do you need a dress for an upcoming event? Are you attending a party and want to make an impression? Perhaps you're looking for something special to wear on occasions without breaking your savings account? There are thousands and thousands of online clothing retailersfor women's clothing and outfits, so how do you know which one to buy from? How do you know which online shop is trustworthy or that their products will actually fit you? Finding the right outfit is tough enough without making it a complicated process, so when you've found a dress you like from an online shop, like Lavish Alice, you can read real-life experiences, customer reviews, ratings, and feedback from customers who've actually shopped there before. Reading their reviews will tell you if their sizes are standard, if their clothes' materials are of a high-quality, tell you about their delivery service and their customer service.

About Lavish Alice
Lavish Alice is an online clothing shop that specializes in going out dresses and party outfits. It was founded by Lee Bloor and Matthew Lucian in 2013 in Manchester, England. This company designs all its clothes along contemporary trends with British style at its focus. Customers can shop for clothing form their collections, which are usually of limited stock numbers, and from their campaigns category for limited edition styles and items. Categories of products at Lavish Alice are dresses, jumpsuits, playsuits, coats, jackets, tops, bodysuits, capes, suits, shorts, skirts, and trousers. Users can also shop themes such as "The Little White Dress," "Corset Details," "Occasionwear," "Wedding Guest," and "Hen Party Inspo" categories. Their online shop has a sale section too for fast-selling and clearance items. All designs and outfits are of modern cuts, with minimal details, suited to parties, events and even officewear.

Products and Services of Lavish Alice
Lavish Alice accepts payment from credit and debit cards, Amazon Pay, Apple Pay, PayPal and Klarna. They offer free shipping to all United Kingdom addresses, which usually takes 3-5 days. There is a 14-day returns policy and customers can return any items to any ASDA stores in the UK. Exchanges are only allowed for the same items for different sizes of the same item. If a size is unavailable, Lavish Alice will issue a refund within 30 days. They offer a customer service department to assist with questions on items, sizing, and availability, as well as offering help in cases of returns or exchanges. Their customer service offers a Chat Support system.

Compliments, Complaints and Tips about Lavish Alice
Have you bought any dresses, suits, or tops from Lavish Alice before? What do you think about their products' quality? How did you find their sizing standard? Was your order shipped and delivered on time? Did you need to return items? Did you exchange items for different sizes? Was their refund procedure straightforward? When shopping on their website, did you find their checkout process simple? Would you recommend Lavish Alice to friends, colleagues, and family? How would you rate their customer service? Please let us know about your feedback and experience with Lavish Alice. Your review will help other customers to know which items to buy, guide them in their sizing selections and inform them about their customer service support. Read other customers' reviews here to learn exactly what you can expect from Lavish Alice's products' quality, fit and durability.
#PELUANGUSAHA _ Cocok untuk online shop pemula (modal sedikit! Untung banyak)