Reviews El Corte Ingles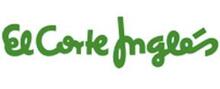 Have you searched for a convenient one-stop online shop where you can shop for essentials as well as fashion items? It makes it easier to shop at one place not only for the payment process but for the ease of shipping and delivery. Finding a shop that you regard as trustworthy and offer a wide range of quality products is tricky, but a name you might repeatedly hear is El Corte Ingles. Will your order be delivered on time? Can you return products? Are the sizes standard for the women's clothing and the kids' items? What about the food products – are they not near to their sell-by-dates? What about if items are damaged in shipping or you need to ask questions, are their customer support assistance helpful? These are questions that real-world customers can tell you about, and by writing reviews and sharing feedback and experiences it helps other customers to know exactly what to expect from El Corte Ingles.

About El Corte Ingles
It was founded in 1935 and established as a company in 1940 by Ramon Areces Rodriguez in Madrid, Spain. In 2015, El Corte Ingles launched its online service. In their online shop, you will be able to buy items from women's clothing, men's clothing, kids' clothing, sports equipment and clothing, homeware, bedding, foods, décor. With such a wide variety of items, El Corte Ingles aims to offer a one-stop online shop. If you're looking for women's fashion, brands you can shop include Desigual, Lloyd's, Ralph Lauren, Tommy Hilfiger, Gloria Ortiz, Tintoretto. Men can shop for clothing from brands such as Polo, Ralph Lauren, Tommy Hilfiger, Lacoste, Dustin, Desigual, Lloyd's, Ray-Ban, Armani. Sports equipment and clothing stocked are available from Nike, Adidas, Puma, Asics, Converse, New Balance, Boomerang, MountainPRO, Garmin. El Corte Ingles's bedding items include bed sheets and duvets, bathroom items, cookware, cutlery, dinnerware, kitchen textiles, food preparation items. Décor products range from candle holders, curtain rods, cushions, vases, wall art, photo frames, and you can shop for products from Tefal, Arcos, Bra, Bassols, Mini Home and Desigual.

Products and Services of El Corte Ingles
Payment methods accepted by El Corte Ingles are credit and debit cards, and PayPal. They offer a returns policy: 15 days for items such as perfumes and cosmetics, sports equipment, lighting, all electrical and mechanical-powered products; 30 days for watches, jewellery and furniture; 60 days for fashion and sports clothes, accessories, footwear, household items and textiles. They also offer free shipping to the United Kingdom for orders over €59 and deliveries usually take 3-7 working days.

Compliments, Complaints and Tips about El Corte Ingles
Have you bought something from El Corte Ingles? Did they deliver it to your home in a safe manner and speedily? How did you find their website's checkout process? Were you able to easily browse and shop for your items? Would you recommend El Corte Ingles? If you have answered any of those questions, we'd love to read your experiences and feedback about El Corte Ingles. We invite you to please write a review and rate this company. Read other customers' reviews to find out what you can expect when shopping at El Corte Ingles.
Come online shopping with me; my tips & tricks! ~ Freddy My Love