Reviews Direct Fireplaces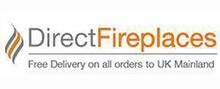 Have you ever wanted to sit around your fireplace in your home or garden? If your home doesn't feature a fireplace, and you would like one, there are many ways to have a fireplace installed in your house. Where do you find a company that can reliably build a fireplace in your home or garden? Isn't it an expensive and dangerous object to fit into a house? Is it prohibitively expensive to buy and install a fireplace? What types of fireplaces can I buy or do I have to put up with wood smoke in the house? Can a fireplace be installed as a DIY project? A name you might have seen in your online search for fireplaces is Direct Fireplaces. You might have wondered if their work is safe, professional, and affordable, and what sort of fireplaces they can fit into your type of house. You'd also like to know if their products are quality and last, as well as if their customer service is friendly, helpful, and professional. Only real-world customers of Direct Fireplaces will be able to answer those questions. The importance of customer reviews is that they help shoppers to learn exactly what they can expect from a company such as Direct Fireplaces, about their products and their customer service.

About Direct Fireplaces
Direct Fireplaces is an online store retailing fireplaces. This company is based in Stockport, Greater Manchester, England with a showroom at their offices. Their product range comprises of fireplaces, gas fires, electric fires, cast iron fireplaces, fire baskets, fireplace tiles, hearths and back panels, fireplace accessories and stoves. If a customer's not sure about which type of fireplace, the size, fuel and flue possible for their home, Direct Fireplace offers advice and recommendations. Direct Fireplaces supplies all the fittings such as the insert, surround, hearth and gas, cast iron or electrical fireplace in their kits. The only item a customer would need to purchase is an ash pan tray for under the grate – if the customer opts for burning solid fuel like wood or charcoal. These ash pan trays are available from reputableDIY stores. Their fireplaces are all suitable for Class 1 and Class 2 flues; they supply two kinds of hearths, black granite available in 6 sizes or white marble hearths available in 4 sizes.

Products and Services of Direct Fireplaces
Apart from selling fireplaces of all sorts and kinds in different sizes, heat-outputs, and all fittings to complete the installation of a fireplace, Direct Fireplace also offers customers financing options. Direct Fireplaces offers a Buy Now Pay Later service with deferred payments up to 12 months. Their monthly payment terms range from 6 to 48 months. Payment services accepted by Direct Fireplaces are credit and debit cards, and PayPal. Delivery is free of charge to all mainland United Kingdom addresses, with their delivery service even carrying your fireplace kit into the room of your choice and help you to check over the items before customers accept delivery. Delivery times are usually 3 to 15 days. Direct Fireplaces offers a 14-day returns policy.

Compliments, Complaints and Tips about Direct Fireplaces
Have you purchased a fireplace from Direct Fireplaces before? Were you satisfied with their product? Do their fireplaces last? Were they easy to install with their advice and instructions? Did they offer helpful and knowledgeable customer service and support when you reached out to them with questions? Was your fireplace delivered without damage? Would you recommend Direct Fireplaces to friends and family? We would love to read about your experience, notes, opinions, and thoughts about Direct Fireplaces. We invite you to please leave a review and rating for your dealings with Direct Fireplaces so that other customers can make up their minds about whether to do business with Direct Fireplaces. Read other customers' reviews and experiences about their products, their tips for installation and which fireplaces produce the best fires.
#PELUANGUSAHA _ Cocok untuk online shop pemula (modal sedikit! Untung banyak)