Reviews Abbott Lyon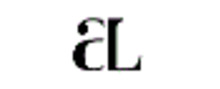 If you are looking for quality watches and accessories with a classic, timeless touch and thoughtful details, it is important that you choose a store where you are sure they won't cheat you with the quality, material and price of the item, and where you truly feel like the product can positively surprise you, and that it is an added value to your fashion and accessories collection. Whether you are treating yourself or a loved one with a gift, it is important when you invest in jewellery, watches or other accessories, that you feel you have purchased something that is unique to you or the person receiving the gift. Abbott Lyon UK seems to have that balance between timeless design, elegance and making a statement. But to find out if customers have been truly satisfied with their products, read our customer reviews and get some honest accounts and opinions about Abbott Lyon's products and their services.
About Abbott Lyon UK
Abbott Lyon UK was founded in 2015 and is known for creating high-quality and trendy accessories with a minimal, clean design, personalisation features and reasonable prices. Founded in 2015, they claim their brand has quickly been embraced by celebrities and influencers worldwide. Customers can find a wide variety of watches, jewellery, sunglasses, bags, dresses and accessories. All pieces and products are in-house designs, handed in luxury packaging and covered with what they call a "Quality Promise", which is a 2-year warranty so clients can be sure they are buying an item truly long-lasting.
The truth about online shopping.
Products and Services of Abbott Lyon UK
Abbott Lyon's jewellery pieces are plated in quality rose gold, gold and silver, and you can add engraving for that personal touch or make it perfect for a gift. Their watches, which was the first products they started designing, are still their best-selling accessory and can also be customized with a personalised engraving. Handbags are made of high-quality materials and can be personalised with foil monogramming or engraving as well. You also have plenty of accessories for both men and women and even dresses. An interesting section on their website is their Essentials section in which you can see their curated material where you get suggestions on their favourite and most popular items with the best prices, especially perfect for customers who don't want to spend too much time looking for the perfect item. Abbott Lyon has also partnered with Klarna to let you pay later in 3 interest-free instalments so you can spread out your payments and not stress over money when you should be enjoying your purchase.
Compliments, Complaints and Tips for Abbott Lyon UK
If you have already shopped at Abbott Lyon UK and own or have gifted one of their accessories, let us know: have you found their items to be long-lasting and of quality? Did you use their delivery service and, if so, was it effective and reliable? Did you customise one of their accessories and were you happy with the finished product? Your feedback can really make a difference to other readers who are thinking of shopping at Abbott Lyon but need more insight into other people's experiences, especially if you are shopping online, so don't hesitate to share your opinion with them