Reviews Best Heating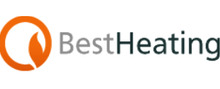 Is your house colder than it should be in the Winter? Is your house's heating system working properly? You want your home to be warm, cosy and comfortable in the Winter to keep the cold away. Do you know much about home radiators, electrical heating and heated towel rails? That's a specialist field and calling on the professionals to help you might be a confusing, frustrating and expensive process. Which company do you call for the best heating solutions, advice, and products? Searching for heating solutions businesses will return hundreds of results and one you might see popping up more often in the results pages is the name BestHeating. You might be wondering if they sell quality heating products and if their customer service is helpful and knowledgeable before calling them for quotes. Only honest and true real-world customers can help you to answer those questions on their products and services. Take the time to read customer reviews, feedback and experiences to help you decide whether BestHeating is the company you'd like to use to help heat your home.

About BestHeating
BestHeating is an online heating supplier of designer radiators, heated towel rails, electric heating solutions and accessories. It was established in 2012 and are based in Burnley, Lancashire, England. This company are stockists of leading home heating products from brands including Milano, Stelrad, Tado, Lazzarini, Terma, and CosyToes. Customers can search for designer radiators in different types such as vertical, horizontal, in different colours, middle connection, and electric type. There are different types of radiator valves and accessories available too, such as heating elements and radiator cabinets. Electric heated towel rails on offer include types such as thermostatic and traditional, and in different colours. Electric heating solutions available include electric underfloor heating kits, electric underfloor heating mats, and accessories.

Products and Services of BestHeating
BestHeating accepts payment with credit and debit cards, PayPal, PayPal Credit, Apple Pay, Amazon Pay, and Klarna, and all checkout process are safe and secure. Customers are also able to make use of their finance options through Klarna and PayPal Credit. They also offer free shipping to any mainland United Kingdom addresses and offers a 30-day money-back guarantee on all purchases. This company also offers advice on home heating solutions, products, consultations, and How-To Guides on their website to help customers find the best products for their needs. Deliveries are usually completed in 2-5 working days and Standard Delivery is free of charge. They also offer next-day delivery, Saturday delivery and 2-person delivery at extra cost.

Compliments, Complaints and Tips about BestHeating
Have you bought any heating supplies from BestHeating before? Did you find the products easily on their website? Did they have the right product in your price range? Did you shop using their finance options? When you were shopping, did you ask for advice from their customer service agents? Were they helpful and knowledgeable? Would you recommend BestHeating to your friends and family? Please leave your customer review here of your experiences, feedback and insights about BestHeating so that others can learn about this company and its products. Read other customers' reviews to understand exactly what BestHeating supplies and offers its customers.
Nikola Tesla - Limitless Energy & the Pyramids of Egypt