Reviews WorldRemit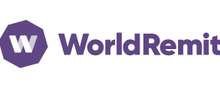 Do you need to send money to family or friends in a foreign country? Perhaps you need money to be sent to you from your family and friends overseas? How do you go about this? Banks usually charge big sums of money for each transaction, but there must be other ways to transfer money around the world in a safe and secure transaction? Which company does international money transfers to different currencies? One such company is WorldRemit. Are they a legitimate company? What are their services like? Do you offer excellent customer support to help with those? Only real-world customers will know those details about WorldRemit. Reading customer reviews is important because it allows would-be customers to learn about the various services, products and insights about this company and its processes.

About WorldRemit
WorldRemit was founded in 2010 by Ismail Ahmed, Catherine Wines and Richard Igoe in London, England. They have served 4 million customers across 90 currencies and in 150 countries. They have over 1,000 employees around the world, but their headquarters are still based in London while they have satellite offices in the Philippines, the United States, Nigeria, Poland and Cameroon. To use WorldRemit's money transfer service, customers need to create an account; this is fast, free and secure with users able to make use of WorldRemit's website or smartphone app. A user will be asked to enter the details of the transfer: which country and the transfer method. Transfer methods are by bank funds transfer, cash pickup, mobile money, WorldRemit Wallet and Airtime Top-Up. Then, the user needs to choose how much money to transfer. The user will be asked to enter the recipient's details and then they can pay for the transfer of funds from payment services such as debit and credit cards, direct bank transfer, Poli, Interac, iDeal, Klarna, Apple Pay, ACH, and Trustly.

Products and Services of WorldRemit
WorldRemit offers a 24-hours-a-day customer support service to assist with transfers, queries and payments. As a financially regulated company, WorldRemit is required to verify all users. Customers are asked to upload their government-issued ID for this process. Money transfers are usually processed in a few minutes. Cash Pickups are available immediately, Mobile Money and Airtime Top-Up will take a few minutes to become available for recipients.

Compliments, Complaints and Tips about WorldRemit
Have you used WorldRemit to send money online? What did you think of their customer service? Did you think their service is secure and safe? Did you find it easy to navigate their website? Was it easy to make payment and transfer money? Were there any hidden costs? Did you need to speak with a customer support agent and if so, how was their service? Would you recommend WorldRemit? If you answered any of the above questions, we invite you to please write a customer review of your experiences, feedback, and insights about WorldRemit. Your customer review will help would-be customers decide whether to use WorldRemit for future business.

By reading other customers' reviews, you will learn exactly what to expect from a company and service such as WorldRemit.
CARA NGATUR DUIT Biar Bisa Beli Apapun! Tips Finance Untuk Millenial & Investasi Untuk Pemula