Reviews Fidelity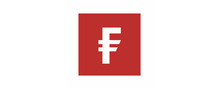 Many of us can get really lost and frustrated in the process of investing and savings since it can be such a complex area and you need to keep yourself really informed to be able to keep up with the investment world. There are so many funds and shares to choose from, such a huge range of possibilities and market deals. That is why the best decision you can make is to choose a trustworthy company that can provide you with quality investment management services, keep you well informed, be clear and transparent and have fair fees. Fidelity ISA promises to be just that, but we recommend you read our customer reviews to find out their level of satisfaction with this financial services company.
About Fidelity ISA
Fidelity International was established in 1969 as the international branch of Fidelity Investments, which was originally founded in Boston, US, in 1946. It provides guidance and solutions for investment and saving for retirement, among other long-term investment objectives, to institutions and individuals and with low-cost service fees. For institutions like pension funds, banks and insurance companies they offer personalized investment solutions, and for employers, they provide pension administration services, apart from investment management services. They rely on active, on the ground research done by more than 400 professionals and research staff worldwide, which gives them the knowledge they need on their fund holdings to find growth and income opportunities for their clients. With over 2.52 million clients across Asia, EU, the Middle East, South America and Canada, Fidelity International offers over 4,000 different ways to invest in funds, shares and others, and have over 100 providers. Fidelity International also believes in responsible investing and is rated A+ by the PRI (Principles for Responsible Investing).
How covid-19 could change the financial world order | The Economist
Products and Services of Fidelity ISA
For personal investment solutions, Fidelity ISA (Individual Savings Account) are long-term investments for a minimum of 5 years which offer tax-efficient payment methods, with clients being able to save up to £20,000 in their ISA for the 2020 to 2021 tax year. Customers can have easy access to their investments and have a lot of possibilities to choose from. Opening an ISA online can take less than 10 minutes, customers can start from as little as £25 and can manage their investments online with the Fidelity app. ISA stocks and shares have very low fees, around 0.35% if clients invest more than £7,500, or choose a regular savings plan. Fidelity ISA has a large selection of UK shares, investment trusts and ETFs, and was named Boring Money Best Buy 2020.
Compliments, Complaints and Tips for Fidelity ISA
Are you already a client of Fidelity ISA? Have you already invested in their ISA's stocks and shares? Have you found that your investment has been worthwhile and their fees fair? Do you maybe have tips for someone who is just starting to look at Fidelity ISA's investment possibilities? If you have experience with them, we'd love to hear about your account and opinion, as your feedback can really make a difference to readers looking for people with first-hand experiences with this company.