Reviews Zee and Co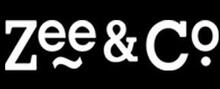 Are you a fashionista? Do you like to match every outfit? Do you enjoy reading glossy magazines to find new style tips and do you follow fashion trends? Fashion designers are forever creating new trends and fads, and new products are being developed with more and more different fabrics. Clothing is a personal statement of our sense of style, our personality, and our message to the world at large. Dressing up for a family event, a meal out, a work event or a date, putting on a special item lifts your mood and outfit. Where do you shop for designer fashion online? One place like that is Zee and Co. Are they reputable? Do they deliver on time? Are their products genuine? Only a customer of Zee and Co can answer those questions. Reading customer reviews will let you know exactly what to expect from this company as a customer.

About Zee and Co
Zee and Co were founded in 1985 initially as an offline store offering designer fashion to shoppers. They are based in Harlow, Essex, England. It has grown to include more shops and an online retail website. This online fashion store has 4 shops across England, namely in Loughton (Essex), Bow (East London), Cross Street (Islington) and Ilford (Essex). Top men's brands available include AMI, Balenciaga, C.P. Company, Boss, Dsquared2, Emporio Armani, Gucci, Hugo, Neil Barret, Polo Ralph Lauren, and Versace. Women's top brands are Bec and Bridge, Camilla, Diane von Furstenberg, Giuseppe Zanotti, Kenzo, Moncler, Patrizia Pepe, Ruth Erotokritou and Sundress. Kids fashion brands include Boss Kidswear, Kenzo Kids, Moncler Enfant, Paul Smith Junior, Stella McCartney Kids, Stone Island Junior, and True Religion Kids. Shoppers can search for items by categories such as tops, shorts, trousers, dresses, coats, and jackets, skirts, sportswear, jeans, lingerie, hoodies, and tracksuits. Accessories available from their online shop includes bags and purses, sunglasses, fragrances, keyrings, scarves, pashminas, hats, and gloves. They also offer a footwear section with boots, heels, trainers, sneakers, and sandals. Customers can search for items by category and sub-categories such as colour, size, and price.

Products and Services of Zee and Co
Zee and Co accept payments with credit and debit cards, PayPal and Amazon Pay. This company offers a 14-day returns policy on all items and a 7-day refund process. Customers can exchange items via their stores or by returning by post within 14 days of purchase. Orders are shipped to all mainland United Kingdom addresses within 1-5 working days, and orders over £80 are free of charges. Orders under £80 are charged £4.50 for delivery.

Compliments, Complaints and Tips about Zee and Co
Have you purchased any clothing and accessories from Zee and Co? Did you find their items to be genuine and the quality as advertised? Did they deliver on time? Was their website's checkout process straightforward? Did you need to return or exchange any items? What were your experiences in dealing with their staff? Would you recommend Zee and Co? We invite you to please write an honest customer review (negative or positive) of your feedback on Zee and Co and its products and customer service.

Read other customers' reviews for tips on their fashion, sale items, fitting sizes, and other aspects of their business to know exactly what to expect from Zee and Co.
The truth about online shopping.