Reviews Zavetti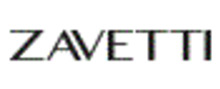 Apparel is art and function combined. If you are looking to style yourself in such a way that you can be comfortable and well-dressed no matter what life situation you are in, and if you are enjoying this new worldwide fashion effort to make sportswear and high fashion meet, blending comfort and style to create timeless pieces, Zavetti has put forward a style that serves this purpose. Zavetti reflects comfort and style with a touch of Italian sophistication. Style should hold up to whatever life throws your way, so to make sure that Zavetti does live up to what they propose, read the customer reviews and find out if they have met people's expectations.
About Zavetti
Zavetti combines urban sportswear with quality Italian tailoring, making it into a contemporary version of affordable, sophisticated activewear. Neutral colours, quality fabrics, and a comfortable, easy and sharp style are very much a part of this brand's look. Zavetti claims that "perfection is in the interaction between garment and situation", which very much describes their aim to create apparel that is both elegant and can adapt to the world we live in nowadays which is dynamic, fast-paced and requires you to be practical. Their jackets, though urban and simple, are also made to withstand the coldest of weather, with a section dedicated to apparel made for the Canadian winter. They currently offer delivery to over 60 International destinations.
Products and Services of Zavetti
Zavetti has an extensive range of products. It has denim jeans, both blue or black and everything in between. Joggers and bottoms so you can keep it casual, and hoodies and t-shirts for a perfect match to compliment your look. These often feature luxury embroidery, graphic prints and taped branding to create the Zavetti signature look. Their jackets and coats include bomber jackets and windbreakers to protect you from the lowest of temperatures but still be lightweight making it look effortless. They also have sweatshirts, gilets, polo shirts, trainers, shorts and swim shorts. And their Accessories section include body bags, beanies, caps, backpacks, waist packs and bucket hats, which are good compliments for their looks. Payments can be done through Mastercard, Visa, Solo, Visa Electron, Visa Debit, Maestro and PayPal. Zavetti offers free UK Standard Delivery for orders over £30 or £2.95 for orders under and Express Next Day service to UK customers for £3.95. Students get a 15% discount by just registering with Student Beans to verify your student status.
Compliments, Complaints and Tips for Zavetti
If you are already a Zavetti client, it would be great if you could share with other readers your thoughts and experiences with this company. Have you found their clothes of quality and do they withstand harsh weather? Do you find their fabrics to be of quality and the cut comfortable? Do you have any suggestions on things that Zavetti could improve? Would you recommend this urban sportswear brand to other customers? Share with us your feedback and help some customerslooking for some insight into this company.