Reviews Zaful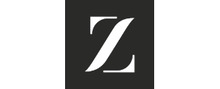 One can never have enough clothes. New fashion and trends for the upcoming season are fun to shop for and enjoy. Women's fashion can be affordable and fashion-forward. Online fashion retailers are at every click and turn and offer wide varieties of styles, designs, colours, and price ranges. Buying clothing from Asia isn't what it once was with more and more retailers importing products from Asia to the United Kingdom. Quality, sizing, and shipping are all major concerns, but when purchased from the right brand and outlet these concerns are set aside. Brands must build trust with their customers to grow sales. No matter the advertising campaigns used to lure shoppers, customers are increasingly asking whether online retailers are reliable and reputable. Only customer reviews from real-world shoppers can offer insight into what potential shoppers can expect to find when shopping at Zaful.

About Zaful
Zaful was founded in 2013 and launched their online website in 2014 for affordable fashion and trends. With in-house design, ethical manufacturing practices, and fast shipping to destinations around the world, Zaful is an Asia-based online fashion retailer offering clothing and accessories for women and men. Customers can shop across 9 categories, namely women, tops, dresses, swimwear, men, Spider-Man, graphic items such as t-shirts and hoodies, activewear, and accessories. Accessories include jewellery (such as rings, earrings, necklaces, bracelets, body jewellery, and chains), bags, hats, hair accessories such as scrunchies and hair clips, sandals, trainers, boots, flat shoes, heels, wedges, tote bags, beauty products, scarves, homeware, tech accessories, socks, and sunglasses. Clothing items on their website include hoodies, jackets, t-shirts, vests, blouses, waistcoats, jeans, dresses, knitted dresses, lingerie, nightwear, shorts, skirts, jumpers, trousers, shirts, swimwear for men and women, and tracksuits. Searching for items, customers can refine their product searches by fit, type, size, pattern type, sleeve length, material, decoration, collar, colour, and price range.

Products and Services of Zaful
Payment methods available to Zaful customers are credit and debit cards, PayPal and PayPal Credit, and Klarna Pay Later services. Customers can also select Klarna Pay in 3 credit facility to spread payments over 3 months. Zaful offers customers free standard shipping on all orders over £69 otherwise a charge of £6 will be levied. Shipping usually takes 5-10 working days for delivery. This company also operates a 30-day returns policy.

Compliments, Complaints and Tips about Zaful
We would love to read about your experiences and feedback about Zaful. We invite you to write an honest customer review (positive or negative) so that other would-be customers will know exactly what to expect from this company. Have you bought clothing items from Zaful? Was their website's online shop's checkout process straightforward? Were you able to pay with your preferred payment method? Did they deliver your order on time? What did you think about their product's quality and its sizing? Would you recommend Zaful to friends and family?

Read other customers' reviews to learn more about the processes and level of customer support from Zaful to make better-informed decisions about whether to shop at this company.
Huge Affordable Online Shopping Review || Designer Lehenga Online Shopping India JoshIndia Website