Reviews Yumi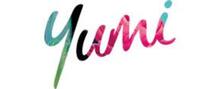 There are so many shops selling women's dresses and other clothing that it is sometimes difficult to know what is actually available to wear. With more dresses than days in the year, women searching for day dresses, shirt dresses and plus-size dresses are spoilt for choice when it comes to online shopping. Is that online shop you've browsed legit and are its dresses high-quality? The only way to know the answer to those questions would be from information from real-world people who've shopped there. One such company is called Yumi and by reading customer reviews is that you will learn more about this online women's fashion store, its products and its customer service levels.

About Yumi
Yumi is an online women's fashion and clothing retailer. Yumi was first started in 2007 and its first store opened in Notting Hill, London in 2008. The owners Clare and Uttam Nepal have been designing and creating fashion and clothing since 1995 and launched a number of clothing brands before creating Yumi as their core brand. It has 4 stores, namely in Swindon, the East Midlands in Mansfield, York, and Somerset. Customers can shop for products across categories such as dresses, jumpsuits, tops, skirts, trousers, knitwear, kimonos, coats, jackets, and shorts. Yumi also offers a Plus-Size category with dresses, tops, jumpsuits, coats, and jackets available.

Products and Services of Yumi
Yumi offers its customers' payment services for credit and debit cards and PayPal methods. They also offer credit services from Klarna to customers: during the checkout process, shoppers can choose to use Klarna Pay Later (30 days of credit) or Klarna Pay In 3 (three-months' instalments). Shipping is free on all orders over £100, otherwise it is £2.95 and this standard shipping service usually takes 3-5 working days for delivery to be completed. Customers can also choose Premium Delivery that ships next-day for £4.95 on orders placed and paid before 3 pm. Yumi has a 100-day returns policy and in the case of returns, Yumi will refund customers within 10 working days.

Compliments, Complaints and Tips about Yumi
Have you bought any items from Yumi? Did you buy it from one of their stores or their online shop? Did you find their online checkout process straightforward? Did you find their website to be easy to navigate to find the products you were searching for? Did they deliver your order on time? Were the clothes' sizes correct or is their sizing guide incorrect? Did you need to return any items for a refund or exchange and if so, were their staff friendly and helpful? Would you recommend Yumi to friends and family? Please consider writing an honest customer review of your feedback and experiences (positive or negative) of shopping with Yumi. Your customer review will help potential shoppers know more about this company, its range of products and offer them insight into their sizing guides.

By reading other customers' reviews, you will gain tips on this company's brands and clothes to make better-informed decisions on whether to shop at Yumi.
How to make online store in Pakistan with #WebxEcommerce