Reviews Walk London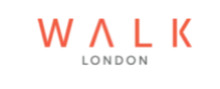 A pair of quality, comfortable shoes can make an incredible difference between having a good day, or a good walk or a good run, and a bad one. Uncomfortable shoes can truly ruin your plans for the day, so whenever you have to purchase a par, make sure that they are worth it, that they are going to last you for a long time (especially if you are quite a city-strutter) and that they can serve your many purposes. To figure out if Walk London's products and services are worth investing in, read our customer reviews and find out what their experience with their platform, shipping, products and more, has been.
About Walk London
Walk London, founded in 2013 and based in London, offers customers high-quality footwear with a design which pays close attention to materials and craftsmanship, and has since become a global brand with customers around 128 countries. The father and son who created this company got inspired by what they saw in London city and wanted to create street-ready products that could be used both for working and for leisure time. Their current online retailers through which you can also discover their latest seasonal collections are ASOS, Office, Zalando and Zappos. Walk London has also partnered with One Tribe, a B2B Climate Action platform, which engages businesses and their customers to make a positive environmental impact by helping them fund projects and providing solutions to the Climate Crisis problem. Walk London has currently helped protect 2.842 Acres, or 11,500m², which is the equivalent of 2,875 trees.
Products and Services of Walk London
They have footwear for all types of occasions, from day-to-day casual wear to more elegant occasions. Their footwear designs include boots, hiking boots, lace-up and ankle boots, loafers, apron shoes, crepe sole shoes, derby shoes, oxford shoes, sandals and moccasins, sliders, boat and driving shoes, slippers, sneakers and more. Walk London has free EU shipping on orders above 40€ and free exchanges with their Fit Guarantee policy. So if you are not satisfied with your product, you can always get a free exchange of size or item without any additional cost. Through DHL they provide a collection service and you can arrange for the exchange very easily through phone, email or your Walk London account. They also have very secure payments and many payment methods available which are: MasterCard, Visa, Maestro, American Express, PayPal, Klarna, Amazon Pay, Apple Pay, Google Pay and Shopify Pay.
Compliments, Complaints and Tips for Walk London
Have you already purchased shoes from Walk London? Have you found them of quality, comfortable and long-lasting? Did you have to use their return services and, if so, how did you find it? Would you buy shoes from them again or did you perhaps not have the best experience with them? If you already have experience buying from them and if you're familiar with their products, please share your opinion and details with other users who will greatly appreciate your feedback to gain honest insight into this footwear company.