Reviews Tredz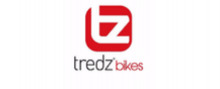 As our society faces challenges regarding health and transportation, the importance and practicality of the bicycle has definitely gained relevance as a solution to many of our logistical and lifestyle problems. Part of Trendz main goals is to support and increase the use of bicycles to help make the transition into other types of transportation. Bikes can be a sport, a health tool and a transportation alternative (and sometimes way more effective than other modes of transport). Read our customer reviews about this company and find out if, apart from an interesting ecological initiative, Tredz also provides customers with a good service, mechanical assistance and expertise, and quality products.

About Tredz
They started out in the 80's with a brand named M&P's Cycles which then became Cycleworld, which evolved into Tredz. They currently have two big stores, a website and a group of trained and qualified mechanics at their side. They stock over 500 brands and 25,000 products and have a wide range of bicycles like roadies, mountain bikers, BMXers, bicycles for commuters, clothing and accessories. Apart from Tredz aiming to become a company that helps push the environmental movement forward, they also support charitable causes like Bike 4 Cancer, Blue Light Discount (which offers NHS, Social Care, Emergency Services and other key Service Workers an Extra 10% off everything on Tredz), The Carten 100 and the Welsh Triathlon.

How to Shop For Clothes Online | Online Shopping Tips | Men's Fashion
Products and Services of Tredz
All Tredz bikes are fully built, inspected and tested by their qualified mechanics with a 16 point quality check procedure. When making an online purchase, Tredz offers free standard delivery with Royal Mail to mainland UK on all orders over £20 or just £2.95 for any orders under £20, and delivery can take up to 10 working days. You can also spread the cost of your purchase with their 0% APR interest-free finance option with no initial deposit required. It is available for orders above £99 and the cost can be spread up to 48 months. For returns, you can just return the item if it's in its original, unused condition, within 365 days after the initial purchase. And with your bike purchase, you will always get a free bike insurance for 8 weeks with Cycleplan, which covers up to £12,000 and a 20% discount if you decide to continue with it.

Compliments, Complaints and Tips for Tredz
The world of bikes is such a big one, the more you fall in love with bikes and get to know about them, the bigger the biking world becomes, so if you already own a bike from Tredz or any of their products, we'd love for you to share your insight with other potential customers and let them know if you were happy with this company. Has the bike or accessories lived up to your expectations? Did you enjoy all the other services that Tredz offers such as mechanical support, customer service and finance options? Was the delivery service practical and effective? Share with us all the details of your experience, your feedback can help other users who are thinking of getting a bike or making a purchase at Tredz.