Reviews Surfanic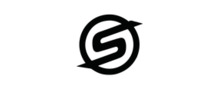 If you are looking to gear up for this winter, you will be pleasantly surprised to find equipment that offers all of the new commodities of modern apparel and design. You want it to have the latest, most practical features, so it can suit your winter activities accordingly. Surfanic is one company that claims to offer the latest in terms of design, quality and practicality. To make sure they live up to their standards, we recommend you read the latest customer reviews and find out what they think of Surfanic.
About Surfanic
Surfanic, born in 2003, sells technical winter apparel and accessories, like ski gear, technical snowboarding jackets and freestyle winter sportswear for men, women and kids. They are a group of London-based creatives which make designs that stand out because they mix lifestyle apparel with innovative technical elements, using quality fabrics and details, all the while keeping it affordable. At Surfanic they supply directly to the customers. This allows them to cut out the unnecessary expenses of lengthy supply chains, and so, provide quality garments to customers at good prices. They have two physical stores, one located in Castleford and another one in Rochford.
Buying My DREAM Wardrobe | Online Shop With Me + Huge Spring Try On Haul
Products and services of Surfanic
Some of the products they sell are snowboard jackets, snowboard pants, snowboard gloves, snowboard beanies, t-shirts, dresses, board shorts, hoodies, hats, shirts and towels. All of their jackets and pants are fully taped, keeping the elements out. Surfanic offers its customers three ranges: Core, Edge and Limit which go from more basic products to more complex, but they are all packed with interesting features. For example, their jackets come with magnetic closures which form a tight bond and are practical to use and with a snow skirt, some fixed some removable, to keep the cold and snow powder out. Some other important features their apparel comes with are detachable hoods and adjusters, glove hooks, snow cuffs, dry butt patch, two-way zippers, neck warmer, pit zips, ski pass holders and map pockets. Currently, they ship to the following locations: Austria, Belgium, Bulgaria, Croatia, Cyprus, Czech Republic, Denmark, Estonia, Finland, France, Germany, Greece, Hungary, Iceland, Ireland, Italy, Latvia, Lithuania, Luxembourg, Netherlands, Norway, Portugal, Romania, Slovakia, Slovenia, Sweden, Switzerland, Turkey, United Kingdom and Ukraine. They offer free deliveries for orders above £100 for domestic shipping and free for most international orders of £250.00 or more. For shipments within the UK, the delivery times are 2 to 7 days, depending on the shipping option customers choose, and the next day if they choose the "Guaranteed Next Day" shipping option. For international orders, the times will be calculated at checkout once the delivery address has been specified. They also claim to have a very simple process for returning items, with free tracked returns within the UK and a 2 Year Surfanic Guarantee, ensuring their clients that their products will withstand the conditions that other brands' products can't.
Compliments, Complaints and tips for Surfanic
If you already have experience shopping at Surfanic, we would love to get some feedback from you. Did you find their products innovative and enjoyable for the snow? Were you satisfied with their customer service and shipping service? Please share with us your experiences, it can be very valuable information for other customers looking to buy from Surfanic.