Reviews Shein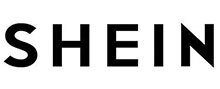 Searching for your next outfit, pair of shoes, a new dress doesn't have to see you visiting all the shops on the High Street. Are you looking for fashion-forward clothes that won't dent your credit card? Online clothing retailers are plentiful nowadays with new online shops popping up nearly daily. You might have come to the name Shein in your searches and you've wondered what their customer service is like, the quality of their products and the sizing of their clothes. It is always difficult to judge how an outfit will fit, if the colour will watch your other clothes and whether the deliveries will be safe and secure. By reading our customers' reviews and real-world experiences of shopping on Shein's website, you will have greater insight into their range, their products' quality and their delivery and customer service.

About Shein
This online retailer was founded in 2008 in North Brunswick, New Jersey, USA. It has grown into a multinational retailer with depots in the USA, Australia, Asia, and the Middle East. It ships orders to 220 countries around the world. All products are designed, manufactured and sourced from China for fast-fashion. Shein's business is focused on women's fashion, but they also offer shopping for men, kids, beauty and home décor. Products are priced at budget buyers seeking high-quality clothing. Shein's catalogue of products is constantly growing with the development and progression of the fashion industry.

Products and Services of Shein
Shoppers can search for items through Shein's categories such as "Summer Time", "Office Chic", "Sophisticated Style" or through more conventional searches for dresses, suits, coats, tops, blouses, show types, denim, and more. Users can select sizes, styles, colour, sleeve length, pattern types, material type and filter by price range too. Payments can be made safely and securely with PayPal, credit or debit cards, ClearPay, Klarna, and Google Pay services. Shein's United Kingdom (UK) website offers shoppers in the UK with shipping and returns processes. They offer Standard Shipping and Express Shipping. Standard Shipping orders take approximately 14-17 days to be delivered; Express Shipping is delivered in 10-12 days. Next-day deliveries are unavailable to UK shoppers as there are currently no warehouses or depots for Shein in the UK at this time. For returns, Shein offers its customers a 45-day returns policy. Items can be returned to Shein by Royal Mail with a Return Label or by self-sending. Refunds are processed in 10 business days.

Compliments, Complaints and Tips about Shein
Have you bought any clothing products from Shein? How did you find their quality and sizes? What about using their website and its checkout process? There are many categories, styles and items available: how did you experience browsing their website to be? Would you recommend Shein? We would love to read your reviews, insights, experiences and info on Shein, its products, their shipping process and their customer service in cases when items were damaged or needed to be returned.

Here you can read reviews from real-world customers and shoppers from Shein to better understand how it all works and what to expect.
BACK TO SCHOOL SUPPLIES SHOPPING vlog/haul 2020 *online school edition*