Reviews Ruby & Oscar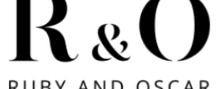 Finding the right jewellery for the right occasion can be an unnerving task. From determining the right size, the shape, the stone cut, the materials, and the style, there is much that needs to be contemplated before narrowing down your search. Of course, your price range is a large indicator of your shopping too. Taking all of those into consideration, to offer you the widest choices, the Internet provides a platform for jewellery shoppers to find their ideal items. Online jewellery stores offer a range of collections, designs, styles, and price ranges. However, which online shop do you shop with? One of the names you might have seen is called Ruby & Oscar. Are they reputable and do they stock genuine gemstones and gold jewellery? To answer that question, you need to read real-world experiences and feedback of people that have actually shopped at Ruby & Oscar. After reading their insights, you will be able to make better-informed decisions about whether to shop with them.

About Ruby & Oscar
Founded in 2018, Ruby & Oscar has its offices in Gateshead, England. It was started by experienced jewellers David Adams and Matthew Silversides as an online jewellery store with a focus on bridal and wedding jewellery. Customers can shop for products in seven categories, namely earrings, necklaces, rings, bracelets, sets, men's jewellery, and wedding jewellery. Jewellery material used are sterling silver, gold, white gold, rose gold, and stainless steel. Customers can refine their searches by stone type, including amber, citrine, diamond, emerald, garnet, marcasite, opal, pearl, sapphire, ruby, topaz, tanzanite, and tourmaline. They can also search by the colour of stones and the stone shape: from cushion cut, emerald cut, heart-shaped cut, to oval cut, princess cut, round cut and trillion cut. To make it easier to search, Ruby & Oscar's website enables customers to narrow their searches even further by anniversary (years of marriage with associated jewellery), birthstone (categorized by the month of birth), and even style (such as beaded, braided, chandelier, dome, solitaire, stud, hoop, and Celtic.

Products and Services of Ruby & Oscar
Customers can pay for their orders by credit and debit card. Ruby & Oscar comply with the National Association of Jewellers rules and regulations. Ruby & Oscar offer a lifetime warranty on all their jewellery. All items are produced to British and European standards and are hallmarked by the Edinburgh Assay Office. The Gold Hallmark indicates that their jewellery items are genuine and tested to the strictest standards. The Metal & Purity Mark displays the purity and fineness of their gold. Customers also benefit from free shipping to all United Kingdom mainland address, with shipping usually taking 2-4 working days to be delivered.

Compliments, Complaints and Tips about Ruby & Oscar
Have you bought any jewellery from Ruby & Oscar? Did you find their website's online checkout process to be straightforward? Were their items as advertised on their website? Were you satisfied with the quality and condition of your purchase? Did you need to return or exchange any item and if so, was their staff friendly and helpful during the process? Would you recommend Ruby & Oscar to friends and family looking for jewellery too? We would love to read your feedback (positive and negative) about Ruby & Oscar. Please consider writing a customer review with your experiences so that other would-be shoppers will know more about this company.

By reading other customers' reviews you will gain insight into this company's product range, their levels of customer service, and their customer policies.
Running my Online ART STORE - Shipping, Pins, Prints, etc