Reviews Ripped Knees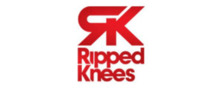 Do you love the thrill of adrenaline sports? Do you want to upgrade your stunt scooter to perform bigger and faster tricks? Skate parks offer a safer place to practice and enjoy riding stunt scooters,skateboards, skates, Heelys, and BMX bicycles. Inspired by the more experienced riders and skaters, you would also like to be able to pull off bigger stunts, but you would need an upgraded scooter. Where do you even go to buy that and where do you get spares? One such online scooter shop you will find in your search results is Ripped Knees. Is this a legit company? Are its products high-quality? Do they custom-build scooters and skateboards? Only a real-world customer of this company will be able to give you those answers. By reading customer reviews of Ripped Knees such as those on this website, shoppers will be better-informed to make decisions on whether to shop at Ripped Knees, learn about its products and services, and its customer support and customer services' levels.

About Ripped Knees
Ripped Knees is an online sporting goods store focusing on stunt scooters, BMX bicycles and extreme sports. It was founded in 2012 and is based in Newcastle upon Tyne in Tyne and Wear, England. This company specialises in building custom stunt scooters and stock a wide range of scooter brands with spares and accessories too. Customers can shop for products by categories such as scooters, clothing, protection, skateboards, skates, and Heelys. Shoppers can refine their search by scooter types, accessories, and parts. Scooter types they offer include complete stunt scooters and electric scooters. Protection products on offer are elbow pads, pad sets, helmets, protective gloves, knee pads, and wrist guards. Those looking for skateboards can shop for products from categories such as beginner skateboards, complete skateboards, budget skateboards, electric longboards, complete cruisers, kids' skateboards, and skateboard parts.

Products and Services of Ripped Knees
Customers can make payment using credit and debit cards as well as PayPal. Ripped Knees offers free shipping on all orders over £50 otherwise shipping is charged at £2.49. Shipping usually takes 1-3 working days to be delivered. Custom-built scooter orders are shipped free of charge and take 2-4 working days to be delivered. BMX bicycle orders are delivered within 5-7 working days. All products carry a 60-day returns policy and their custom-built stunt scooters are covered by a 60-day specialist warranty too.

Compliments, Complaints and Tips about Ripped Knees
We would love to hear your feedback and experience of dealing with Ripped Knees. We invite you to please write an honest customer review (positive or negative) about this company so that other potential customers will know exactly what to expect when shopping with them. Have you recently purchased a scooter or BMX from Ripped Knees? Did you order arrive on time? Were the staff helpful and friendly in your dealings with them? Did you order a custom-built scooter and was it up to your expectation? Was it easy to use their online shop's checkout process? Would you recommend Ripped Knees to friends?

Read other customers' reviews to learn of tips about products, upgrades, and the best parts to order, as well as find out about this company's customer service levels.
How To Start Online Shop Business in Bangladesh A To Z Full Guide for Beginner 2019