Reviews QP Jewellers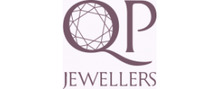 Are you looking for designer jewellery? Diamonds are a women's best friend and diamond jewellery never loses value. Buying gold and silver jewellery, in rings, earrings, necklaces and bracelets, with fine gemstones, will add sophistication to every outfit. Searching online for jewellers in the United Kingdom will return thousands of results for jewellery in every price bracket, material and many more designs and styles. Searching deeper for special items for special occasions requires detective-like research and shoppers might even find the whole process daunting. One name that shoppers might have seen and wondered if they're reputable and reliable, is QP Jewellers. The only way to know if the jeweller and company are what they claim to be is from customer reviews from actual customers. Reading these customer reviews will offer more answers and give you better insight into this company and its products.

About QP Jewellers
QP Jewellers is a manufacturer and designer of fine gemstone and diamond jewellery founded and owned by David Adams and Matt Silversides. This online jeweller crafts diamond and gemstone jewellery with cuts, hues, and settings in their designs of rings, earrings, necklaces, bracelets, and gemstones. All jewellery items undergo rigorous quality assurance tests by the Edinburgh Assay Office. The gemstones they work with are diamonds, topaz, garnet, opal, pearl, aquamarine, citrine, tanzanite, emerald, peridot, amethyst, ruby, corundum, quartz, and spinel. Their jewellery materials are white gold, gold, rose gold, and silver. Customers can shop for jewellery by categories such as items by gemstone, items by material, and items by price range. Customers can also find items by searching by birthstones, such as Garnet (January), Amethyst (February), and Aquamarine (March).

Products and Services of QP Jewellers
QP Jewellers accept payment from credit and debit cards. All jewellery items carry a full lifetime warranty and a 30-days money-back guarantee in case items are not up to a customer's standards or are damaged. All diamonds are sourced through trusted agencies. Their jewellery is also hallmarked to British and European Standards with Edinburgh Assay Office with the Golf Hallmark, QP Sponsor Mark, and Metal and Purity Mark. QP Jewellers offers free express shipping on all orders with deliveries usually taking 2 working days. All items are also shipped in a gift box with a certificate of authenticity.

Compliments, Complaints and Tips about QP Jewellers
Real-world customer reviews allow would-be shoppers to learn more insight and gain tips on what to expect when dealing with companies such as QP Jewellers. Your feedback and experiences (positive and negative) will help other customers to make better-informed decisions on whether to shop at QP Jewellers. Please consider writing a customer review. Have you bought items from QP Jewellers? Did they deliver your order on time? Was the quality as advertised? Did you need to return an item for an exchange or resizing and if so, were they friendly and helpful? Are their customer support services helpful and professional and responsive? Would you recommend QP Jewellers? Read other customers reviews for more insight and tips about QP Jewellers.
PRODUCTS YOU NEED TO START AN ONLINE STORE!