Reviews OD's Designer Clothing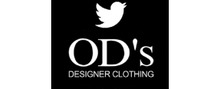 If you are looking to buy designer clothes at a store which is already well-positioned in the market and which already hosts a large number of recognized high-fashion brands, OD's Designer Clothing is a store with a long trajectory showcasing designer brands and recognized quality in its customer service. If you are still unsure if this is the store you need for your shopping experience, we encourage you to read the customer reviews of other clients who already have experience with OD's Designer Clothing and can share their experiences with you.
About OD's Designer Clothing
OD's Designer Clothing started out as a menswear retailer in 1992 at 44 Barrow Street, Saint Helens, and is now one of the largest designer clothing businesses with six shops in Saint Helens, Merseyside, in a minimal and clean environment, and 14,000-square-foot of retail space. They stock over 40 brands with a wide range of menswear, womenswear, junior, watches and jewellery from very well-known and respected brands. They also opened up a childrenswear shop in 2017 after a rising demand in kidswear and it now makes up 30% of their sales. They have reopened their physical stores after the COVID-19 lockdown and are offering appointments to clients so they have a safe experience while enjoying their shopping.
MY TOP 10 PLACES TO SHOP ONLINE
Products and services of OD's Designer Clothing
Some of the clothing and accessories brands they work with are Boss, Castore, DSquared2, Jacob Cohen, Mallet, Moschino, Balmain, Calvin Klein, Parajumpers, Valentino, Vivienne Westwood, Burberry, Dolce & Gabbana and Fendi. Some of the watch and jewellery brands they work with are Boss Watches, Chlobo, Guess, Diamonfire, Nomination Italy, Olivia Burton, Raymond Weil, Swarovski, Ted Baker, Tommy Hilfiger, Vivienne Westwood and more. They are always holding sales on products on all their categories, both in stores and online, featuring big discounts on brands such as Hugo Boss, DSquared2, Vivienne Westwood, Ted Baker and more, with up to 50% off, so clients can truly enjoy designer clothes at low prices. All the advantages of buying OD's Designer Clothing stand as well for the sales section, so purchases are eligible for free next day delivery within the UK, some are priced at £4.95 for next day delivery and £12.50 for Saturday delivery, free click and collect and a 14-days return policy with a full refund of the amount paid or an exchange. If you place your order before 2:45 pm Monday to Thursday you can receive your order the next day. They accept payments with a credit card or PayPal. Clients also have the option of shopping now and paying later with Klarna with up to 14 days, and afterwards pay in 3 monthly instalments, with no interest and no fees. OD's support is available from Monday through Saturday from 9 am to 5:30 pm and Sundays from 10 am to 4 pm. You can reach OD's customer support by phone at 01744730985 or email at sales@odsdesignerclothing.com.
Compliments, Complaints and Tips
Did you enjoy your experience shopping at OD's? Were the clothes, the store and the customer service what you expected or do you have any suggestions for them? If you have feedback to share with us, don't hesitate to do so, your opinion can be very useful for other customers who may be thinking about shopping at OD's stores.