Reviews Mister Spex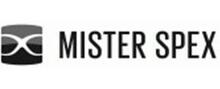 Eyewear is a personal item. Sunglasses, glasses (or spectacles or eyeglasses, depending on your preferred term), and contact lenses are essential for people requiring vision aids to improve their daily lives. There are so many different types of contact lenses, sunglasses and spectacles that searching for new ones is a daunting task. Turning to the Internet will widen the options even more, but where do you shop for these very personal items? One such place is called Mister Spex. Are they reputable and reliable? Only a customer of this company will be able to answer that. Customer reviews can tell others exactly what to expect from Mister Spex.

About Mister Spex
Mister Spex is an online eyewear retailer and was founded in 2007 by Dirk Graber, Lukasz Gadowski and Bjorn Sykora in Berlin, Germany. It partners with more than 500 companies to bring affordable, stylish and designer spectacles, glasses, sunglasses and contact lenses to customers in an e-commerce environment. In 2012 Mister Spex launched its first offline store in Berlin, Germany and today they have 30 stores in Germany. Mister Spex is an online optician with services and products such as glasses, sunglasses, contact lenses, and varifocals available. Brands include Boss, Esprit, Humphreys, Oakley, Prada, Tom Ford, Ray-Ban, Acuvue, Biofinity, Proclear, Soflens, and premium brands such as Burberry, Fendi, Gucci, Porsche, Versace, and Calvin Klein. Mister Spex's website offers a "Virtual Try-On" tool where it uses your photo and you can match it to glasses and frames as in an offline retail store. Customers can search for glasses in categories including round glasses, rimless glasses, half-rims, geek glasses, square glasses, white glasses, glasses for round faces, horn-rimmed and tortoiseshell glasses. Sunglasses are available in categories including round sunglasses, polarised, aviator, and wooden sunglasses. Customers shopping for contact lenses can search their categories: dailies contact lenses, coloured contact lenses, and multifocal.

Products and Services of Mister Spex
Mister Spex accepts payments from credit and debit cards and PayPal. All orders are shipped with DHL and UK Mail services at charges of £2.99 per order, while orders over £29 will receive free shipping. For sunglasses, contact lenses and accessories, delivery is usually 2-4 working days. For customers who ordered prescription glasses or sunglasses, delivery usually takes 6-14 working days. All products carry a 30-day money-back guarantee.

Compliments, Complaints and Tips about Mister Spex
Have you bought your glasses, sunglasses or contact lenses from Mister Spex? We would like to know about your feedback and experiences with Mister Spex. Did you find their online checkout process straightforward? Were you offered payment services with your preferred method? Did your order arrive on time? Did you need to return or exchange any items? Were their staff helpful and friendly in your dealings with them? Would you recommend Mister Spex? Please write an honest customer review of your experiences (negative or positive) so that other customers will know exactly what to expect from Mister Spex.

By reading other customers' reviews, you will be able to learn more about their customer service, notable products and aspects such as delivery and advice.
Running my Online ART STORE - Shipping, Pins, Prints, etc