Reviews Magazine.co.uk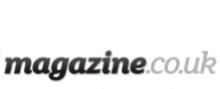 Are you keeping up with the latest trends in fashion? Do you enjoy reading about landscaping? Are you searching for motoring magazines? Have you picked up the latest copy of your favourite magazine? There are many ways to read things that interest you, but nothing beats a magazine. Where do buy them? Are you looking for a subscription service for your favourite magazine? Magazine.co.uk is a company that you'd probably have searched across and wondered if it offers deliveries, how its payments work, and if you can subscribe to various magazines.

About Magazine.co.uk
Magazine.co.uk is an online magazine subscription service provider for printed magazines. It was started in 2010 and is part of the JellyFish Connect LTD company. It offers magazine subscriptions, gift subscriptions and magazine offers from their website. This company is based in London, England. Customers can search their website for their favourite magazines by title, or find new magazines to enjoy by browsing categories such as magazines for men, magazines for women, for kids, hobbies, home, gardening, sports, fashion, beauty, motoring, transport, entertainment, lifestyle, food and drink, news, current affairs, science, nature, arts and culture, business and finance, industry and trade, and education. What's more, customers can shop for digital-only subscriptions, magazines offering gifts, single issues of magazines, and gift subscription ideas. Leading titles available on Magazine.co.uk include National Geographic, Digital Camera World, AutoCar, FamilyTree, Classic & Sports Car, Conde Nast Traveller, Women's Running, Outdoor Photography, Octane, Stamp Collector, Cyclist, Men's Health, Runners World, GP Racing, Model Boats, Killer Sudoku, Total Guitar, Hello, Ok Magazine, Good Housekeeping, GQ, Grazia, Vogue, Heritage Railway, Psychologies, Platinum, Wanderlust, Diva, Stuff, TV Times, Total Film, Empire, T3, Hi-Fi Plus, and Playstation Official. The website has a great tool called a Gift Finder. If you're requiring a gift for someone, buying them a subscription is thoughtful: find a magazine they'd enjoy with this tool, by answering a few questions about the person's interests and it will offer magazine recommendations around those interests.

Products and Services of Magazine.co.uk
Payments for subscriptions, single issues, and gifts can be made by credit and debit cards and PayPal. All payments are safe and secure with services from Sage Pay. All subscriptions are available with free delivery. Deliveries are made in the following timescales: weekly publications are delivered between 2 and 4 weeks from order; monthly magazines are delivered between 2 and 6 weeks from order; bi-monthly subscriptions are delivered between 4 and 8 weeks from order.

Compliments, Complaints and Tips about Magazine.co.uk
Have you ordered a magazine subscription from Magazine.co.uk? Did you find their website's checkout process and subscription service to be straightforward? Were deliveries of your magazines on time? Were you able to change your address with their offices to easily update their delivery info? Did any of your magazines not reach you and if so, how did they attend to your problem? Would you recommend Magazine.co.uk to your friends and family? If you've answered any of the above questions, we invite you to please write an honest customer review of your experiences, feedback, and interactions with this company.

Reading other customers' reviews will help other customers to learn exactly what to expect from this company and its customer support levels.
Online Shop App - Flutter UI - Speed Code