Reviews Limitless Home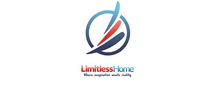 Are you searching for home or office furniture? Do you need to outfit your home with a new bed, sofa, dining room items, bathroom features, or appliances? What about garden furniture such as rattan furniture? What about a new office desk chair? Or coffee tables? There are many types of furniture in a wide variety of and designs from a multitude of manufacturers to meet every taste and price range. Your home interior décor is rather personal and can express your style and preference. With interior decoration, you can transform the look and feel of any room in your home – and your office – with careful positioning of furniture and selecting items to offer ambience and style. You can buy all your furniture online from a retailer such as Limitless Home. Are they a reputable company? Do they deliver to your area? Are their products of a high-quality? Reading honest customer reviews of real-world people's experiences and feedback of companies such as Limitless Home will give you insight into this company's process and customer service levels.

About Limitless Home
Limitless Home was founded in 2012 as an online home furniture retailer based in Birmingham, West Midlands, England. It designs and manufacturers products for home and office furniture from contemporary and modern designs to classic and rustic styles. Customers can shop for products across categories such as bedroom, living room, dining room, doors, bathroom, office, appliances, and garden. They have over 10,000 different items on their website's online shop from which to choose.

Products and Services of Limitless Home
Customers can make payment via PayPal, credit and debit cards. Limitless Home also offers customers free standard shipping on all orders to all mainland United Kingdom addresses with delivery usually taking 1-3 working days. Items made to order take 7-21 working days to be delivered and the customer is notified at the checkout process. Customers can take advantage of Limitless Home's offering of finance through DivideBuy's interest-free credit service facility. Payments are spread over 3 to 12 months depending on the value of the order.

Compliments, Complaints and Tips about Limitless Home
We would love to read about your experiences and feedback (positive and negative) of Limitless Home. We invite you to please consider writing an honest customer review as it will help potential shoppers to learn more about this company and its products to make better-informed decisions on whether to spend money with Limitless Home. Have you bought products from Limitless Home before? What was your thought when you received your order and were you satisfied with its quality and condition? Did you find the right product you were searching for on their website? Did you find their website's checkout process to be straightforward? Did you need to return or exchange any items and if so, were their staff friendly and helpful? Would you recommend Limitless Home to friends and family shopping for home and office furniture?

By reading other customers' reviews, you will gain insights and tips into Limitless Home's products, shipping, and quality.
How To Build an Online Store in 10 Steps with Aja Dang