Reviews Lampoo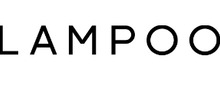 Fashion is the second-largest polluter in the world and Lampoo wants to help in their own small but significant way, by creating a new movement of people who want to approach fashion in a more conscious and sustainable way, to extend the life cycle of fashion items and build another economic route for buyers and sellers. Lampoo sees themselves as the fashion lovers of the new millennium, they believe in taking this new path where fashion and people can have a future by respecting the environment and believe in quality fashion garments that are more valuable than passing trends. If you'd like to gain more insight into this company, read our customer reviews to get their feedback and figure out if this company has lived up to their expectations.
About Lampoo
Lampoo is an online marketplace, founded in Milan in 2019, for authenticated second-hand luxury clothing and accessories, they wish to become the leading resell platform in Europe. They aim to extend the life cycle, preserve the value of each piece of clothing and help build a more sustainable fashion commerce for the future. Their team is made up of professionals coming from companies like Privalia, Yoox or Gucci, with experience in fashion and digital platforms. They've created an innovative consignment service that allows customers to sell their items fast and a very practical and reliable platform where customers can shop second-hand luxurious fashion, avoiding many of the aggravating tasks that are required currently in the market. With DHL as a global shipping provider, they can pick up items from everywhere around the EU and ship them to 80 countries around the world.
buying my DREAM wardrobe (online shop with me!) | style glow up pt.1
Products and Services of Lampoo
As a seller, you have the free pick up and shipping service in all the EU countries, Lampoo guarantees an authenticity check, quick deliveries and very easy returns, and you can earn up to 80% of the selling price. As a buyer, you can be sure the item you buy is authentic and has a fair price, you can return your orders and it will be shipped within 24 hours after you make the payment. At Lampoo's website, you will find categories such as Designer, Bags, Shoes, Clothing, Accessories, and some interesting New Arrivals, New with Tag and Sale sections. You can get a €100 voucher for your first order if your order is over 400€ or a 25€ voucher if you sign up to their newsletter.
Compliments, Complaints and Tips
If you are a fashion lover who has already tried Lampoo, share with us some details. Were you excited to find exclusive fashion items at their website? Did you maybe find something you were truly looking for or were able to sell something for a good price? Did you enjoy their platform and services? Let other readers know what you thought about Lampoo, since the internet can be a very overwhelming place sometimes and you don't know what to expect of certain platforms that you are not familiar with, your feedback can be very useful to help users in moments of uncertainty.