Reviews Klarstein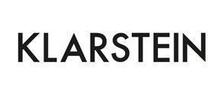 Home appliances. We have come to rely on them to make our lives all the easier, making daily tasks a breeze. It is when those appliances give up or become faulty that we only learn of their value. Looking to replace such appliances or moving to a new home and needing to kit out the kitchen with new tools can be a daunting prospect for many. Even looking for other consumer electronics such as TVs and hi-fis can be a confusing time, trying to keep track of all the features, brands, models, prices, and functions. That is why hopping onto the Internet is so much more convenient. Then you realize you are about to spend a lot of money at an online homeware retailer and not even knowing if the company actually exists. You might have come across the name Klarstein in your searches. Is this company trustworthy? Do they stock genuine products? Do they offer customer support in cases of faulty products? The only way to know the answers to those important questions is through reading customer reviews such as those on this website.

About Klarstein
Klarstein is an online homeware retailer founded in 2005 in Berlin, Germany. It was started by Peter Chaljawski and it operates under the Chal-Tec Corporation umbrella. It is a company that stocks 7,000 different products from 13 leading brands. They ship to 21 countries around the world and employ 500 people. Their products are categorised as following: home appliances; kitchen appliances; cooling and heating; modern living; garden products. Popular home appliance products are fridges, wine coolers, microwaves, ovens, dishwashers, and hot plates. Customers also shop for kitchen appliances such as blenders, air fryers, kettles, toasters, juicers, and breakfast sets. Under the cooling and heating category, the most popular items are electric fireplaces, dehumidifiers, air conditioners, and ceiling fans. Watch winders, daylight lamps, vacuum cleaners, and steam irons are the most shopped for modern living items, while Klarstein also sees customers enjoying their ranges of garden furniture and patio heaters.

Products and Services of Klarstein
Customers can make payment with their credit and debit cards and PayPal. Klarstein offers free shipping on all orders with deliveries usually taking 3-5 days to complete. All products carry a full 2-year manufacturers' warranty. Customers are also covered with a 60-day returns policy and the process of a 14-day refund.

Compliments, Complaints and Tips about Klarstein
Have you bought any products from Klarstein? We would love to read about your experience and feedback (positive or negative) about shopping with Klarstein. Is their website's checkout process straightforward? Is it easy to browse their website to find the products you're looking for? Did they offer your preferred payment methods? Did they deliver your order on time? Did you need to engage with their customer service staff and if so, were they helpful and professional? Did you need to make contact with their office regarding more product info? Would you recommend Klarstein to friends and family? We invite you to please write a customer review. Your input will help would-be shoppers make better-informed decisions on the products available at Klarstein and even the company's customer service levels.

Read other customers' reviews to know exactly what to expect from this company.
Come online shopping with me; my tips & tricks! ~ Freddy My Love