Reviews JTX Fitness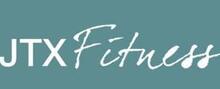 Going to the gym can be intimidating for many. Filled with strangers, professional personal trainers, prying eyes, and oftentimes long lines to use gym equipment, some people prefer to exerciseathome. On the other hand, developing new fitness equipment to work muscles in more impactful ways is important and bringing those new products to market for gyms and home gyms is important. You might be looking for gym equipment to boost your overall health, but you're simply not sure what to buy and where to even buy it. A name you might have come across in your searches is JTX Fitness. This is an online gym equipment retailer supplying products for gyms and home gyms, but is it the right one for your needs and your budget? Only one way to learn that is from real-world customers who have written customer reviews with their feedback, experiences, and insight. Reading reviews will help would-be customers to better understand exactly what to expect from a company like JTX Fitness.

About JTX Fitness
Established in 2009, JTX Fitness is based in Shoreham-By-Sea, West Sussex, England. They are an online fitness equipment retailer specifically supplying equipment for home gyms. JTX Fitness manufacturers and retails its line of equipment direct to the public with aims to improve users' overall fitness, strength, and muscle growth. It has a showroom facility at their head office. Product categories include cross trainers, treadmills, exercise bikes, rowers, strength trainers, weight loss and toning machines, gym trainers, and accessories. Their website offers a buying guide for all equipment to enable customers to choose the best option for their needs and budget. Customer support agents are trained and will be able to offer advice and make recommendations to potential shoppers on selecting the right equipment for their fitness goals.

Products and Services of JTX Fitness
Payment methods accepted by JTX Fitness include credit and debit cards, and PayPal. JTX Fitness offers financing on all gym equipment with Hitachi Personal Finance, offered with Buy Now Pay Later packages. The finance terms can be 6 or 12 months and are offered at 0 percent interest payments, and payments include a deposit of a minimum of 10 percent. It also offers a 28-days returns policy and free next-day shipping to all United Kingdom mainland addresses. In terms of warranties, JTX Fitness will send an engineer to your home to repair your equipment, and the warranty includes parts and labour to get your JTX Fitness equipment back into full operating condition.

Compliments, Complaints and Tips about JTX Fitness
If you have bought a product from JTX Fitness, we'd like to know about your experience. How did the product arrive to your home? Did it require several hours to build and install it? Did you find their website easy to navigate and their online checkout process to be straightforward and secure? Did your order arrive on time? Would you recommend JTX Fitness to friends and family also wanting gym equipment? Please write an honest customer review so that other customers will know more about this company before deciding to shop there.

Read other customers' reviews to find out just what to expect from JTX Fitness and its customer service here.
getting ready for my online shop opening