Reviews Halo Capsule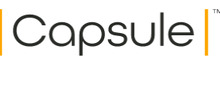 When looking for the perfect vacuum cleaner you want a device that is powerful, compact and practical. You also need it to get to the most difficult places, whether that is high up or remote, untouched corners of the house, and of course, have the power to remove all those tricky pet hairs from the sofa or the carpet. Nowadays, with times being so complicated, people being so busy all the time and feeling overwhelmed needing to manage so many different aspects of their daily lives, the more features and advantages home appliances have the better. The company Halo claims to bring to the market a vacuum cleaner with more conveniences than most. In our customer reviews, you can read clients' feedback and find out if they have been happy with their purchase and Halo's products and services.
About Halo Capsule
Halo Capsuleis a vacuum cleanerfrom a young company called Halo. It is a cordless lightweight vacuum cleaner which carries the power and motor, at the same time allowing for a lot of capacity. Halo Capsulewas designed and developed in UK's Motorsport Valley by an engineer, Paul, who already had two decades of industry experience developing vacuum cleaners. Capsule has 5 times the capacity of some cordless vacuums and the company claims it is very effective in cleaning. It's the first vacuum cleaner to use carbon fibre as the primary construction material. It was rated Best Buy April 2020 for cordless vacuum cleaners by Which? who said, "The Halo is nothing short of fantastic at cleaning".
Buying My DREAM Wardrobe | Online Shop With Me + Huge Spring Try On Haul
Products and Services of Halo Capsule
Halo Capsule is built with carbon fibre and weighs just 2.6kg, which makes cleaning easier for customers. It can rival the power and capacity of a corded upright while maintaining the weight of a handheld vacuum cleaner. It is suitable for anything from carpets to hard floors, with rubberised wheels which protect all surfaces. The product has variable power and it comes with an extension tube, a powered rotary brush-head, crevice tool, dusting brush, a wall dock, an accessory clip and a charger. It has a 1.6-litre capacity, it's easy to empty and it comes with 52 compostable paperbags which can last around 2 years. Halo Capsule has a Lithium-Ion battery which charges in 3 hours and has a run time of up to 60 minutes. The product comes with a 2-year warranty and is being offered right now for £249.99, which customers can pay in 3 interest-free instalments.
Compliments, Complaints and Tips for Halo Capsule
Have you already tried the Capsule? Do you use the Capsule at home and have found it practical? Did you find it comfortable and lightweight? Does it let you get to all the difficult, tricky spots of the house? Did you think it was as powerful and game-changing as the company claims? Do you maybe have some recommendations either for the company or the readers? Your opinion can be very valuable for potential customers who need first-hand accounts to truly inquire and do the right research of the products they are interested in.