Reviews Furniture in Fashion | FiF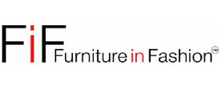 Moving into a new home, or adding another living space to your home, allows you to purchase more furniture. Replacing favourite furniture items isn't easy, and it may even be a daunting prospect for many, yet it is satisfying in that you can update your home's style and interior decoration. Going into numerous furniture stores is a confusing and tedious task that can take weeks to whittle through a list of potential new items, but turning to the Internet can help you constructively find potential new furniture. Which online furniture shops do you trust and which ones are the most reliable? One online furniture retailer is called Furniture in Fashion. To know if it is trustworthy, if its products are high-quality, and whether they hip to your address you will need to read real-world customer reviews. Reading customer reviews is important as it allows a would-be shopper to learn invaluable information about a company such as Furniture in Fashion to know exactly what to expect.

About Furniture in Fashion
Furniture in Fashion was in started in 2007 in London, England and their current office is in Farnworth, Bolton, Lancashire. This is an online furniture store offering bedroom furniture, bar stools, dining room chairs, TV stands, sideboards, and dining tables to customers across mainland United Kingdom. They have a large warehouse in Farnworth, Bolton, Lancashire with a showroom for customers in the area who'd like to try and touch their products before buying them online. All items are manufactured in Germany to high-quality standards and imported to the United Kingdom.

Products and Services of Furniture in Fashion
Customers' payment methods include debit and credit cards to complete their purchases. This company offers free shipping to all mainland United Kingdom addresses. Furniture in Fashion's products range from living room items such as tables, dining tables, magazine racks, wall clocks to sofas up to 4-seater sizes, and their selection of bedroom furniture includes bunk beds, ottomans, leather beds, bedside cabinets, dressing tables, and chests of drawers. They offer bathroom cabinets, mirrors, hallway storage solutions, umbrella stands, coat racks, light fixtures of all types, and toy boxes too.

Compliments, Complaints and Tips about Furniture in Fashion
Have you bought furniture from this company before? Did you find browsing their website's online shop to be easy and simple? Were you able to find exactly what you wanted without any deep searches? Did you find their checkout process straightforward? Did they deliver your order on time? Were the products in the quality you expected them from their website's advertising? Did you need to engage their customer support staff for returns or exchanges and if so, were the staff friendly and helpful? Would you recommend Furniture in Fashion? We would love to read about your experiences and feedback (positive or negative) about Furniture in Fashion. Please consider writing a customer review so that other would-be shoppers will have key information to make better-informed decisions about whether to shop at Furniture in Fashion. Read other customers' reviews for tips on their delivery process, their payment methods, and their customer service level.
Top 10 INEXPENSIVE Places to Shop Online pt. 2