Reviews Discount Golf Store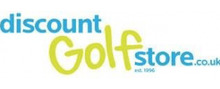 One of the most popular sports in the world is golf. Millions and millions of kids, women and men play golf and as a professional sport, it can earn the best many millions in earnings each year. It isn't the easiest sport to learn nor is it the cheapest sport to play. However, it is one of the sports that provides its players with the highest levels of satisfaction. Spending a day on the golf course losing a game is still far better than spending a day stuck in meetings, as the adage goes. New equipment brings with it improvements to players' performance. Which golf clubs should you upgrade? Which golf shop offers the best prices? You might be wondering if Discount Golf Store is a reputable company, that its service levels are high and that it delivers great value. You can find that out by reading customer reviews of real-world shoppers.

About Discount Golf Store
Discount Golf Store is an online golf shop. It has three traditional stores: Brentwood, Rayleigh, Thorndon Park, all in Essex, England. This business was founded in 1998 and all salespeople are trained PGA (Professional Golfers Association) Professional Staff. Discount Golf Store is part of the Euroselect Group. This online golf shop stocks more than 50 brands including Adams Golf, Adidas, Callaway Golf, Clicgear, Cobra, Footjoy, Garmin, Izzo Golf, Mizuno, Odyssey, Ping, Pinnacle, ProQuip, Puma, RAM Golf, Skiz Golf, Skymax, Srixon, TaylorMade, Titleist, Under Armour, Yonex, Wilson, Oakley, and Hugo Boss. Shopping categories include clubs, junior, clothing, balls, bags, trolleys, shoes, accessories, rangefinders, custom fit service, and special offers. When shopping for clubs, customers can search for best-priced items and club types such as for right-handed and left-handed players, as well as products for women. Accessories available include golf ball retrievers, golf shoes, umbrellas, ball markers, luggage items, grips, sunglasses, training aids, divot tools, putting mats, tees, towels, visor clips, and golf nets. If a shopper requires custom fitting to any clubs, they can book a session with a professional to assess a player's needs and styles to recommend which clubs to purchase.

Products and Services of Discount Golf Store
Payments can be made by credit and debit cards and PayPal. Discount Golf Store offers delivery to mainland United Kingdom addresses, and it is free on orders over £75. Orders are delivered in 2-5 working days. Customers have a 14-days returns policy and 30-days exchange process.

Compliments, Complaints and Tips about Discount Golf Store
Did you buy a set of golf clubs or clothing, or anything else, from Discount Golf Store? Did they deliver your order on time? Did they offer your preferred method of payment? Did you find their online shop's checkout process to be straightforward? Would you recommend Discount Golf Store to your friends and family shopping for new golf equipment? Your customer review detailing your experiences and feedback will help other shoppers to know just what to expect from this company. Please write a review on Discount Golf Store. Reading other customers' reviews will help would-be shoppers decide whether Discount Golf Store's products and customer service is quality.
Start Your Own Online Shop on Facebook and Make Money Online by Selling Your Product on Facebook